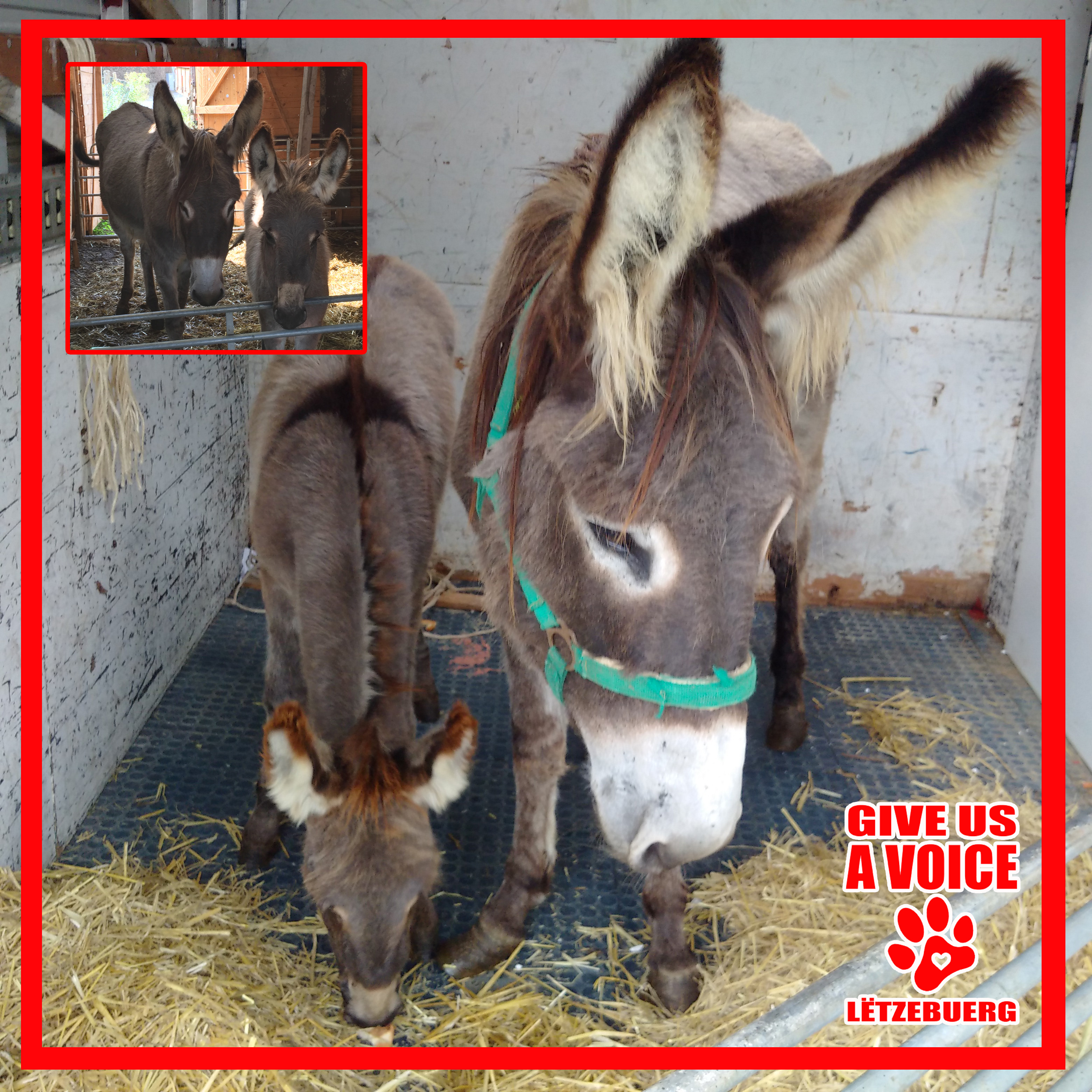 (English – Français – Deutsch)
Early this afternoon, GIVE US A VOICE received a phone call about two donkeys in a bad situation and in urgent need of assistance. Thanks to donations from our members, GIVE US A VOICE was able to help get these donkeys to a safe place where they will well taken care of for the rest of their lives. We would like to thank Stiftung Atlantis for all of their help. Together we are making a difference!
Au début de cette après-midi, GIVE US A VOICE a été interpellée à propos de deux ânes, se trouvant dans un état de santé pitoyable et tenus dans un abri d'à peine 6 m2, nécessiteraient notre prompte assistance. Il va sans dire que nous nous sommes de suite rendus sur place et après des pourparlers avec le propriétaire, nous avons réussi à libérer ces pauvres bêtes de leur calvaire ! Nous sommes donc très heureux d'annoncer que, grâce aux dons généreux de nos membres, nous avons été en mesure d'aider ces ânes à se rendre à un endroit sûr, où ils seront pris en charge. Nous tenons à remercier « Stiftung Atlantis » de leur aide!
Am frühen Nachmittag erhielt GIVE US A VOICE einen Anruf über zwei Esel, welche in einem unwürdigen Lokal von nicht einmal 6 qm Fläche, untergebracht waren. Selbstverständlich begaben wir uns sofort zur besagten Stelle. Nach einigem Hin und Her ist es uns gelungen dem Eigentümer die Esel abzukaufen. und das mit den großzügigen Spenden unserer Mitglieder. So ist es uns eine Freude und Genugtuung Ihnen mitzuteilen dass wir die die Esel an einen sicheren Ort gebracht haben wo sich jemanden gut um sie kümmern wird. Wir möchten Stiftung Atlantis für ihre wertvolle Hilfe danken!
UPDATE: Lissy and Apollo in their new home!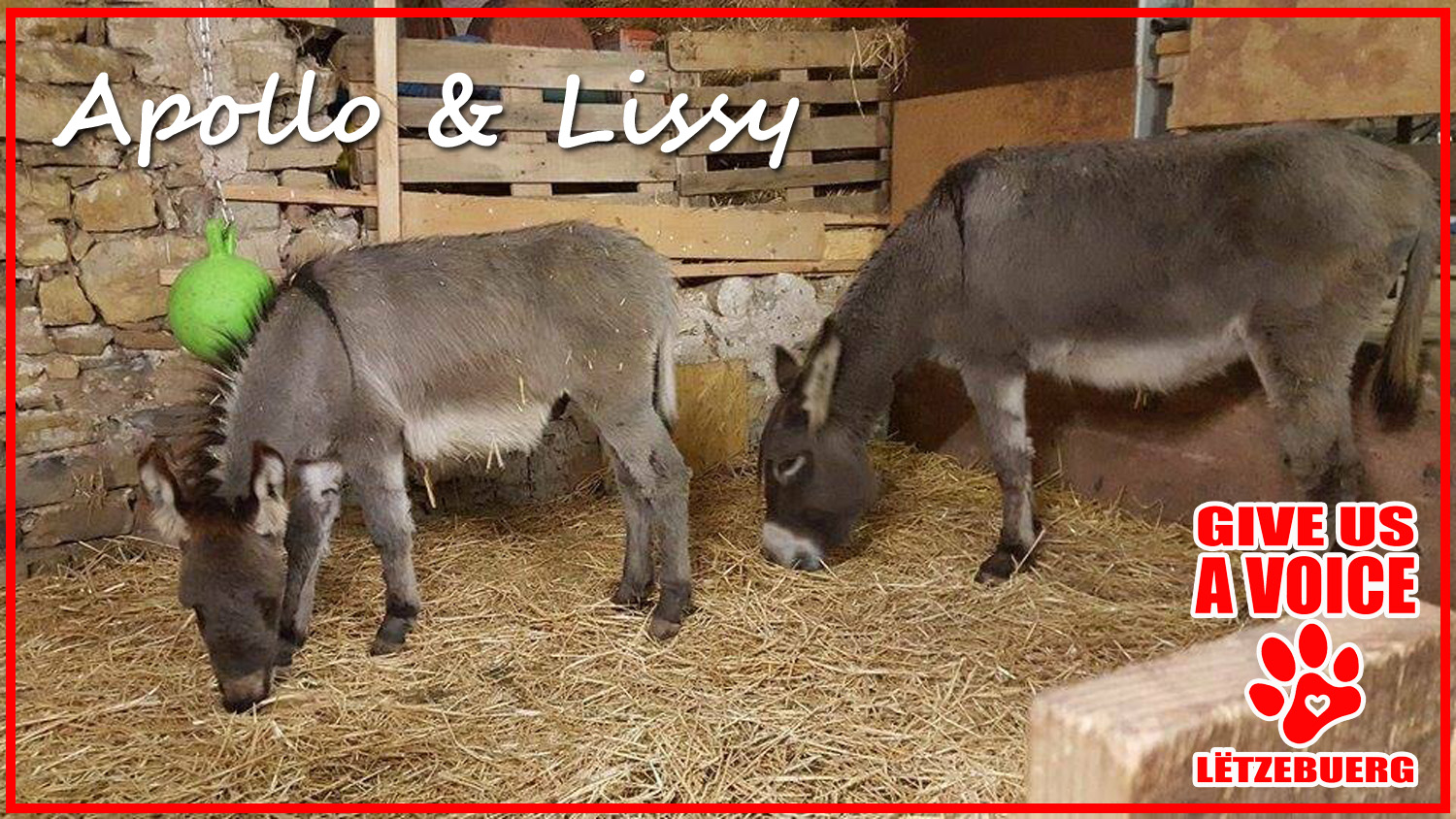 ---