Twist and Fonzi – 2 furry new Luxembourgers!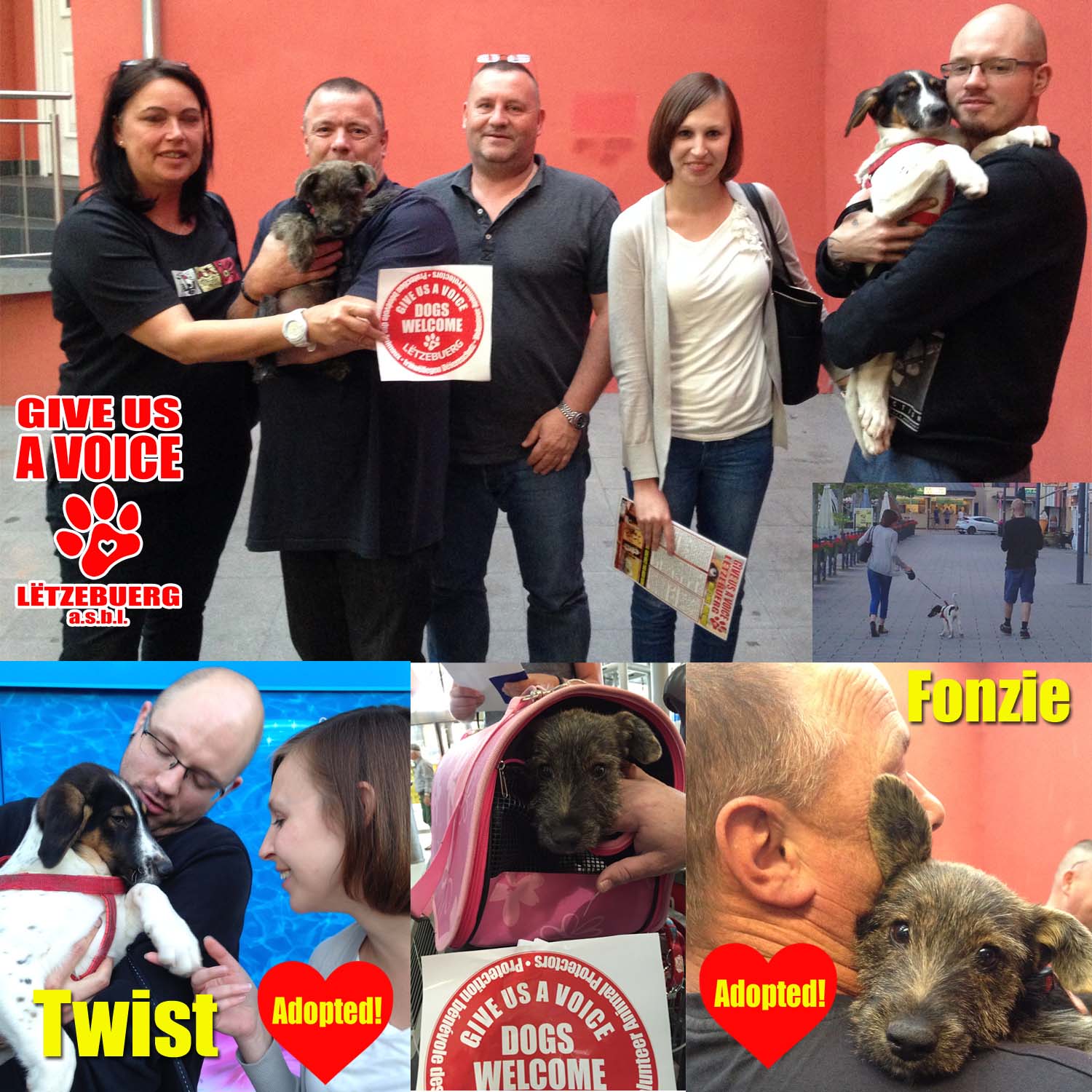 (English –Français – Deutsch)
The Give Us A Voice family continues to grow! These two adorable and furry boys arrived from Gran Canaria, Spain to meet their new parents and start their lives in Luxembourg. We would like to extend a big thank you to Michaela Mulzer-Engelhard for caring for these two puppies until they could find a home, and another big thanks to Rolf und Erika Rauchfluss who escorted them on their flight from Spain to Germany. A big thumbs up to Ralph Meyer from Give Us A Voice for driving from Luxembourg to Köln to pick up the precious cargo. And lastly, we would like to thank Mr. & Mme. Harrison Stein and Mr. & Mme. Rings Fondu who opened up their hearts and their homes to Fonzie and Twist. Congratulations Fonzie and Twist, we are thrilled that you found such wonderful homes!!!
La famille de Give Us A Voice s'agrandie! Ces deux adorables petits chiots sont arrivés de Grande Canarie pour connaitre leurs nouveaux parents et commencer leur nouvelle vie au Luxembourg. Nous tenons à exprimer un grand Merci à Michaela Mulzer – Engelhard d'avoir pris soin de ces deux chiots jusqu'à ce qu'ils puissent trouver une nouvelle famille, et un autre grand Merci à Rolf et Erika Rauchfluss qui les ont escortés sur leur vol à destination de l'Allemagne. Enfin, nous tenons aussi à remercier M. et Mme. Harrison Stein et M. et Mme. Rings Fondu qui ont ouvert leurs cœurs et leurs maisons pour Fonzie et Twist. Félicitations Fonzie et Twist, nous sommes ravis que vous avez trouvés ces merveilleuses maisons. Et un grand Merci à Ralph Meyer d'avoir ramener les chiens de l'aéroport de Cologne jusqu'à Luxembourg.
Die Give Us AVoice Familie wächst weiter! Diese zwei entzückenden Jungs kommen aus Gran Canaria, Spanien, um ihre neuen Eltern zu treffen und ihr Leben in Luxemburg zu starten.Ein großes Dankeschön an Michaela Mulzer – Engelhard für die Pflege dieser beiden Welpen, bis sie ein Haus finden konnten. Und ein großer Dank an Rolf und Erika Rauchfluss, die sie auf ihrer Reise nach Deutschland begleitet haben. Schließlich möchten wir Herrn und Frau Harrison Stein und Herrn Rings Fondu danken dass sie ihre Herzen und ihre Häuser für Fonzie und Twist eröffnet haben.Herzlichen Glückwunsch Fonzie und Twist, wir sind begeistert, dass Ihr das Glück habt, in so wunderbare Familien aufgenommen zu werden.Ein großes Dankeschön an Ralph Meyer der die Hunde vom Flughafen Köln bis nach Luxemburg gebracht hat.
UPDATE:
We received this nice message from Twist's new family:
"Moien,ech sin et,den Twist…mir geet et deck gudd bei menger neier famill,an haalen se ständeg op trapp. Sin mettlerweil besse mi aal,hun lo 7 meint,an sin o bessen mi grouss a schweier gin wie mein meechter gemengt haat… 🙂 hun mettlerweil schon 24,3kg… Merci nachemol fir d'vermettlung,sin super happy…!!!"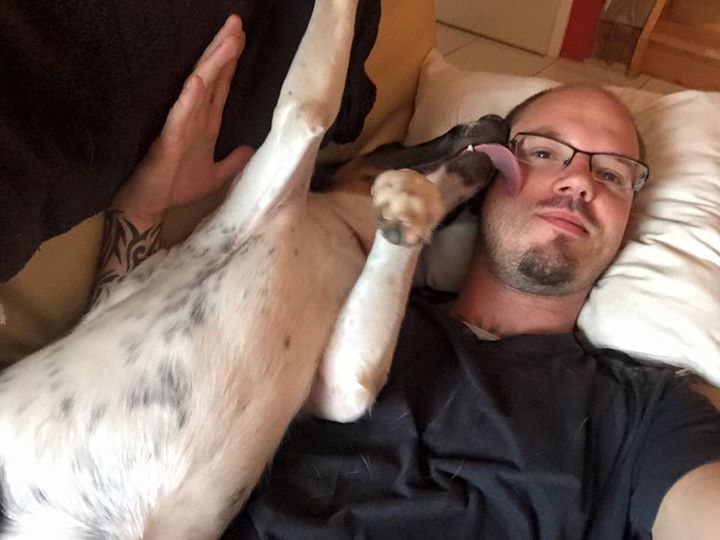 ---