The Malta boys are in town!!! Jumbo and Mozart find their happily ever after!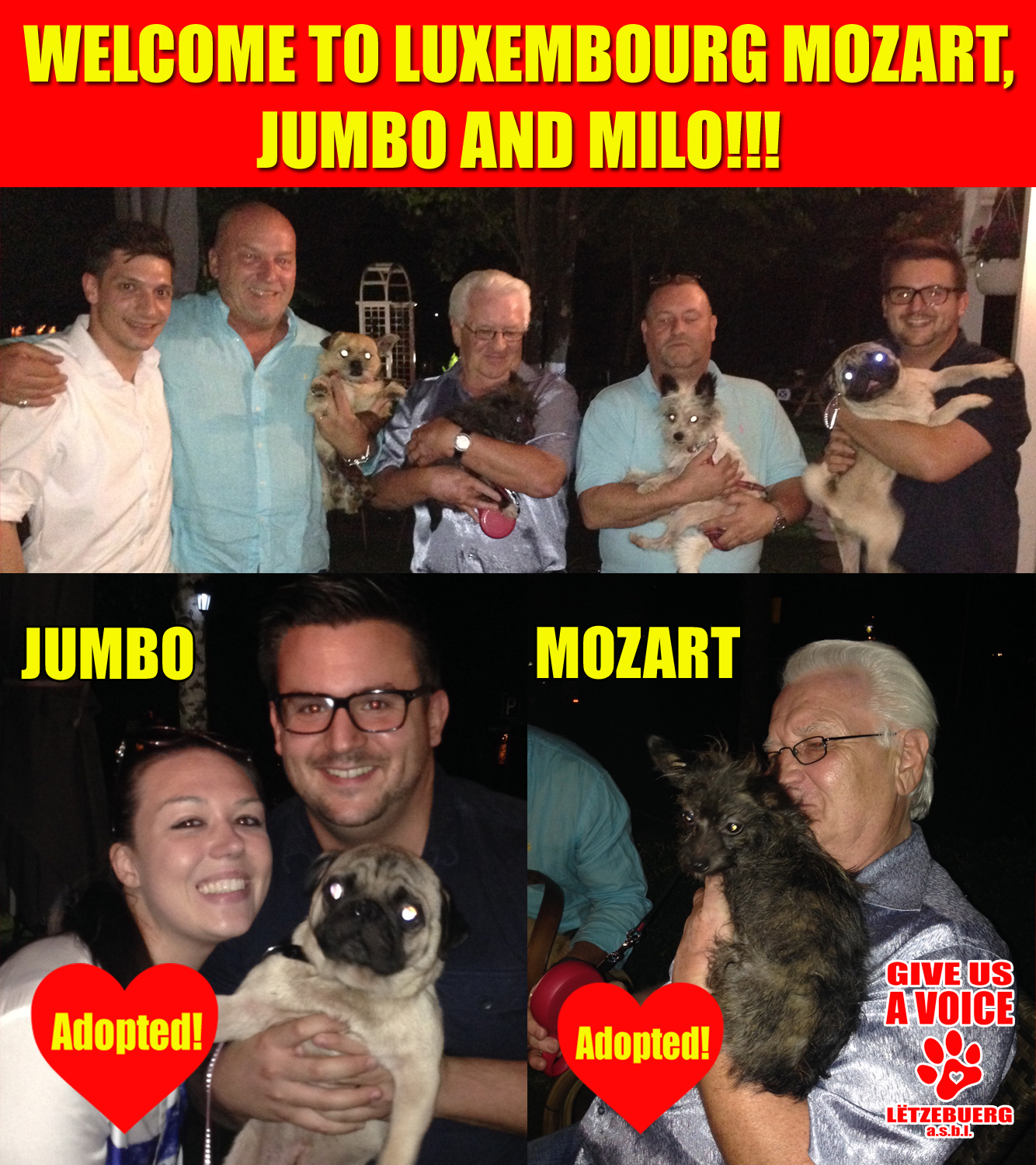 Last night, we received a very special delivery from Malta, three handsome dogs looking to change their luck in Luxembourg.
Mr. Schmit immediately fell in love with Mozart and decided to give him the home he's never had. Mozart is a lucky dog and we know he is in great hands.
Mr. & Mme. Cornelius decided to open up his heart and home Jumbo and are giving him a second chance at life. Jumbo is a silly and happy dog and we know is going to be well taken care of by his new parents.
GIVE US A VOICE would like to wish these new families all the best.
Milo, the white terrier mix is still looking for a home. He is very sweet, gets along with all dogs and loves to be around people. He is a little guy with long legs and a big heart.
If you are interested, please contact GIVE US A VOICE at +352 26 66 46 76.
---