Sparky gets a reason to smile!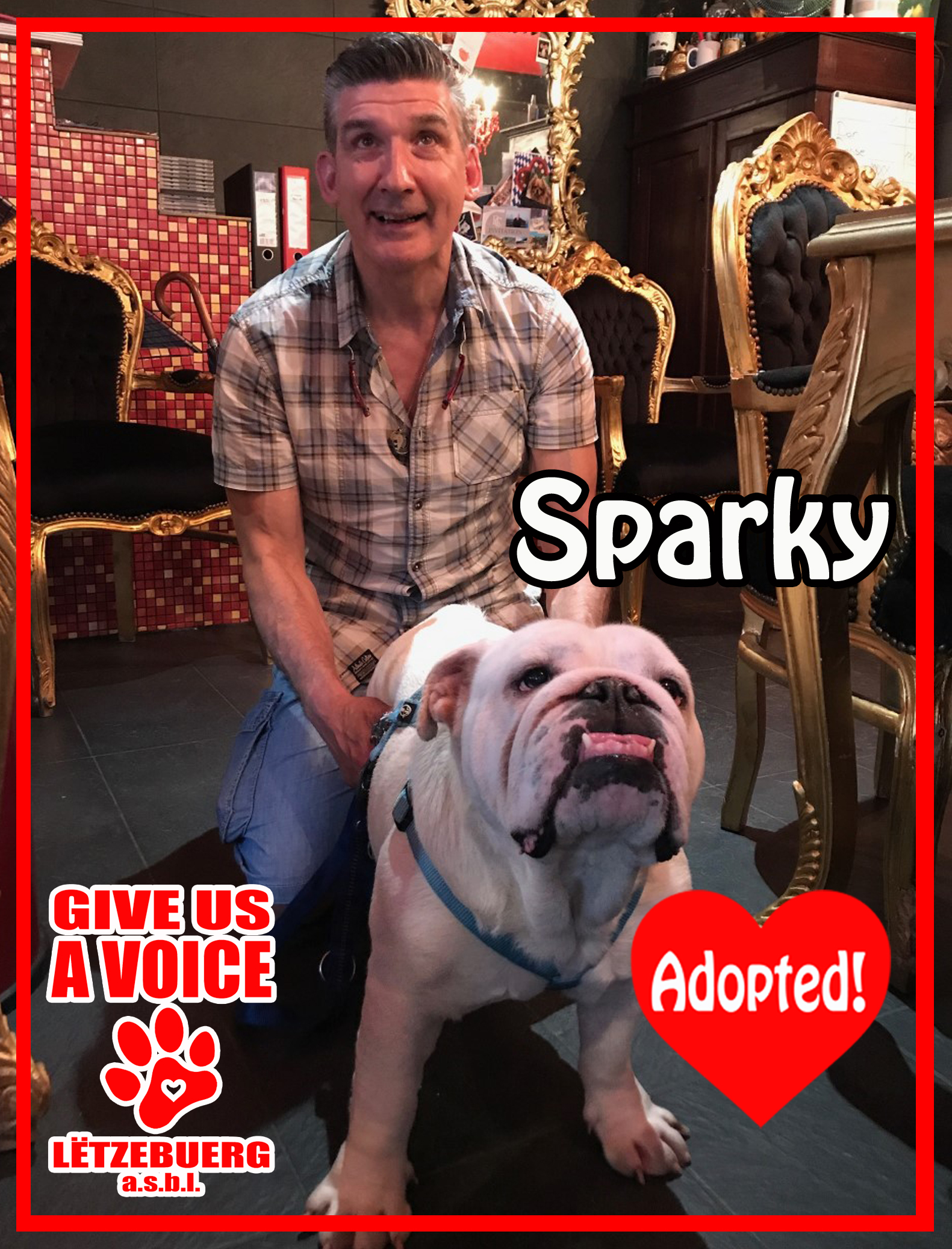 GIVE US A VOICE is proud to report that Sparky has found his forever home. This adorable, funny-faced guy stole the hearts of the Melchior family who decided to welcome him into their home. We all fell in love with Sparky and are glad that he went to such a great home. We wish him and his new family all the best!
If you are interested in giving a dog a second chance at life, please contact GIVE US A VOICE at +352 671 140 001.
---