Snowy and Brownie find a home…together!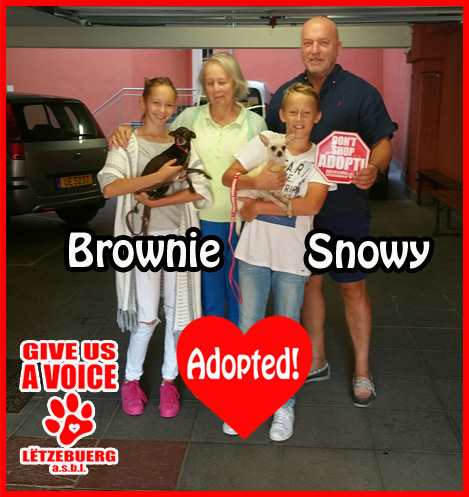 GIVE US A VOICE is happy to announce that Brownie and Snowy found their forever family. These two boys came all the way from a shelter Malta to find the Meunier family! We are so happy that these two boys got to stay together and that they found such a wonderful home. We want to thank the Meunier's for deciding to adopt and not shop! We wish you all the best.
If you would like to give a shelter dog second chance, please contact GIVE US A VOICE at 671 140 001.
---