SMILE: He's old, he's blind, HE ADOPTED! Hooray!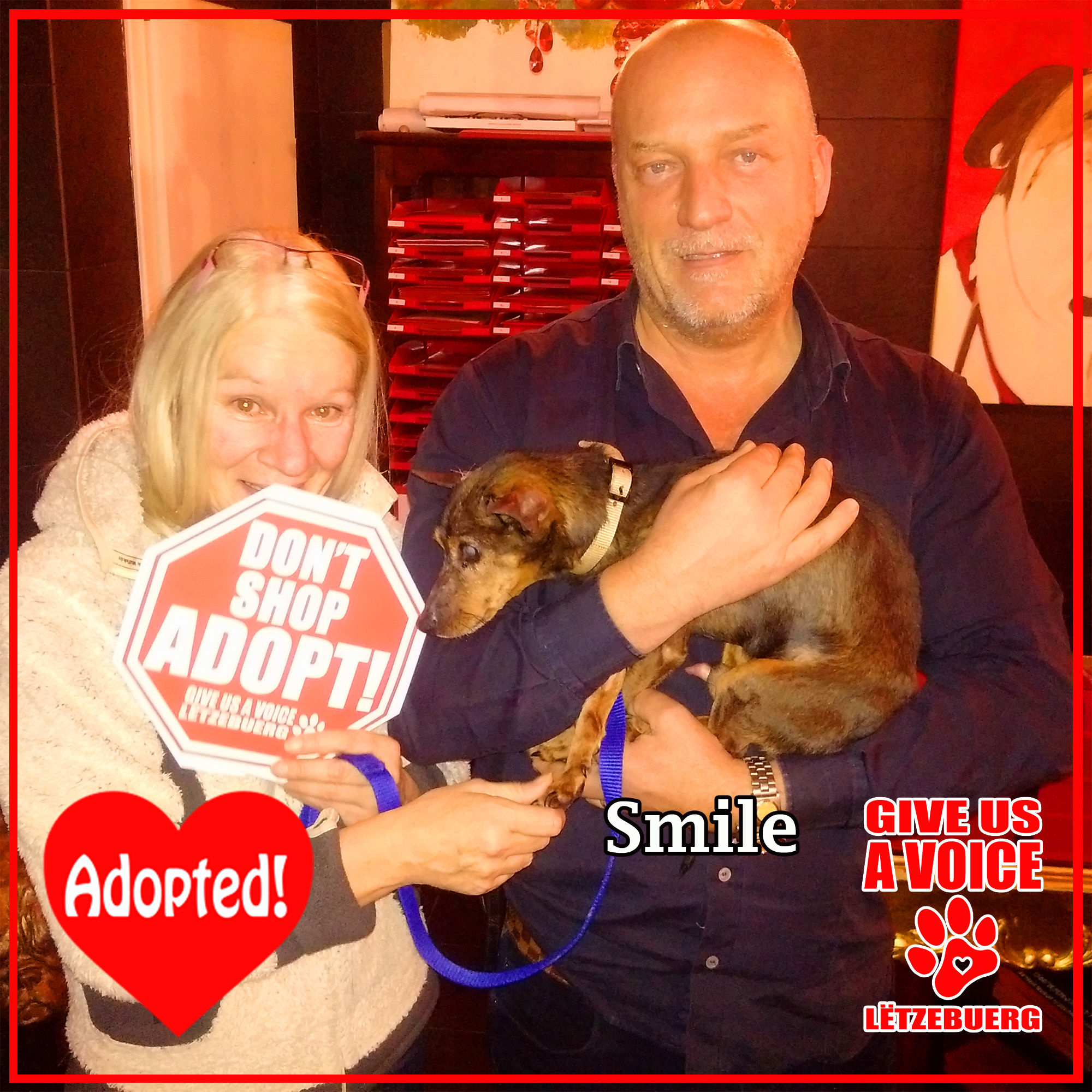 (English – Deutsch – Français)
Poor, blind Smile was found wandering the streets of France. At almost 13 years old the authorities wanted to put him to sleep. Fortunately the kind folks at the shelter wouldn't allow it and now Smile has found his forever home. A big thank you to Mme. Hertert for giving this old dog a second chance at happiness. We wish you all the best!
Smile, ein armer 13 jähriger Hund wurde eingefangen als er durch die Strassen einer Stadt in Frankreich streunte! Da er in einem biblischem Alter war, beschloss die Verwaltung ihn einzuschläfern. Gott sei Dank waren die Verantwortlichen vom Asyl dagegen! Dadurch wurde ein Traum wahr: Frau HERTERT hat unseren alten, liebenswerten Smile adoptiert und ihm dadurch eine 2. Chance und unendlich viel Liebe geschenkt. Wir freuen uns sehr für die Beiden und wünschen ihnen viele restliche, glückliche Jahre!
Smile, un pauvre chien âgé de 13 ans, a été rescapé en errant dans les rues quelque part en France. Vu son âge avancé, les autorités décidèrent de le faire piquer! Heureusement, les responsables de l'abri refusèrent cet acte d'euthanasie! Quelle chance pour Smilie! En effet, Madame HERTERT a adopté notre vieil ami et lui offre aindi une seconde chance et beaucoup d'amour et d'affection!! Nous souhaitons à tous les deux beaucoup de chance pour l'avenir!
---