Shiva reunited with over after being missing for 1 1/2 years!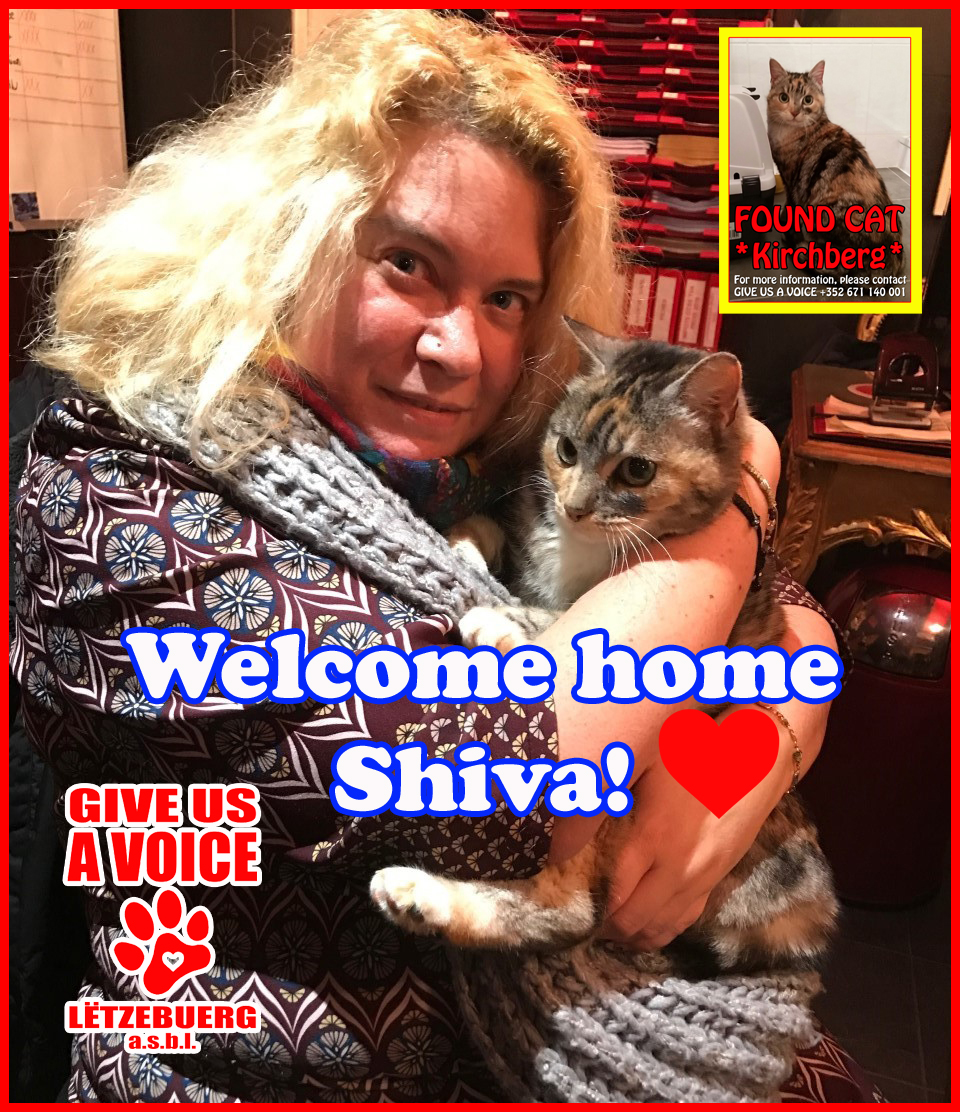 It's a miracle – Shiva is home after being missing for over a year and a half!
Shiva, the cheeky cat, used up one of her 9 lives by jumping out of a 3rd story window a year and a half ago. Her owner searched for her high and low but sadly was unable to find her. Well, here is to never giving up home because Shiva was found last week by a kind man who took her in and cared for her. A big thanks to our facebook followers who shared Shiva's photo. It's because of you that we were able to get in contact with her owner. A wonderfully happy, or should we say PUURRRFECT ending! Welcome home, Shiva!
---