Sammy and Hugo go to their new home and get to stay together – forever!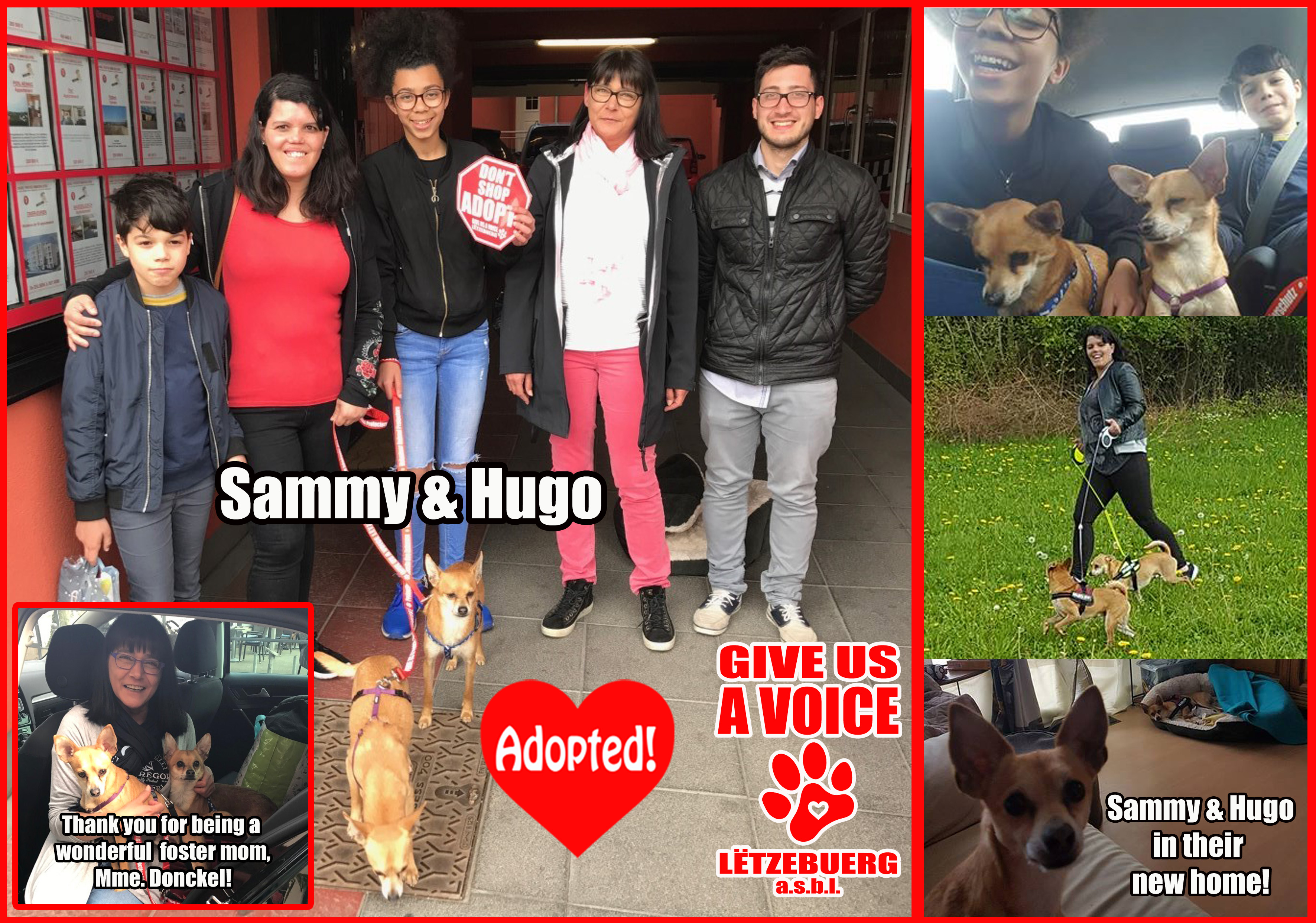 GIVE US A VOICE couldn't be more excited for Sammy & Hugo – they just found their forever home AND they get to stay together! These two brothers joined the amazing Eschette family and it took no time for them to fit right in.  We would like to give a big THANK YOU to the Eschette family for welcoming these two lovely boys into their home. We know they are in great hands and are going to have a wonderful life.
GIVE US A VOICE would also like to recognize the Donckel family for providing Sammy & Hugo with a wonderful foster home until they could find a permanent home. From the bottom of our hearts, THANK YOU!!!
---