Pretty little Lily gets a forever home!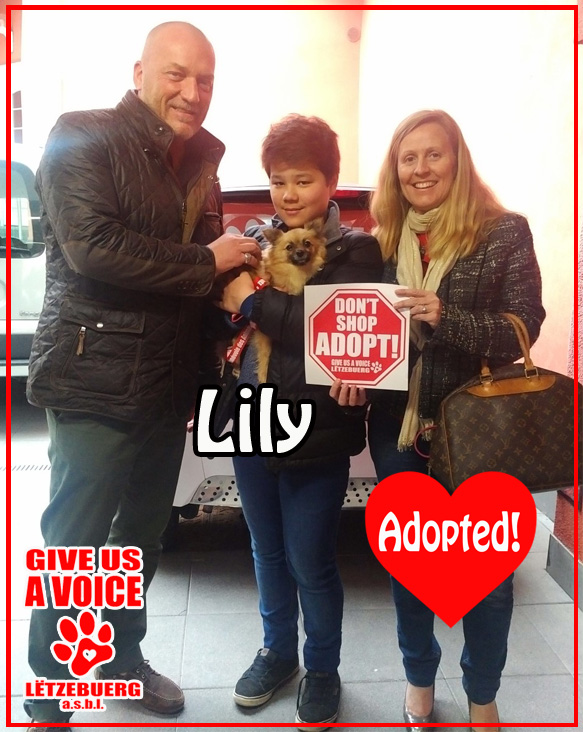 (English – Deutsch)
This tiny little lady was tossed out on the streets in Malta where she was left to fend for herself. Lily's luck has drastically changed and we are thrilled to announce that she found her forever home in Belgium!  She is now a proud member of the Aerts family where she will live with her new best buddy, Pitchu. GIVE US A VOICE would like to give a big THANK YOU the Aert's for opening their hearts and their home to this little lady.
Wir sind sehr froh Ihnen mitzuteilen dass Lily ein neues Zuhause in Belgien gefunden hat. GIVE US A VOICE bedankt sich recht herzlich bei Familie Aerts, die einverstanden waren einen Hund aus einem Tierasyl aus dem Ausland bei sich aufzunehmen und ihm eine 2. Chance zu schenken! Wir sind überzeugt das Lily ein wunderschönes Leben in Geborgenheit und Sicherheit bei seinen neuen Besitzern genießen wird.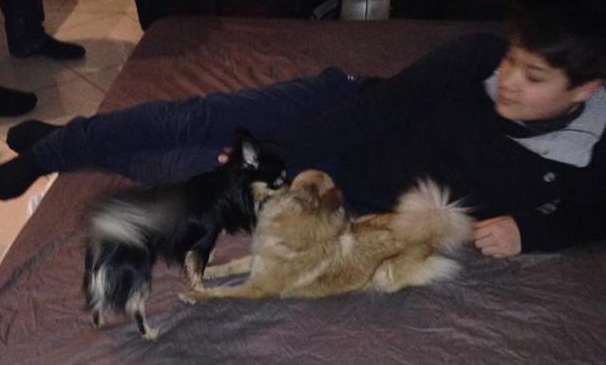 ---