Mother cat and kittens found in plastic bag!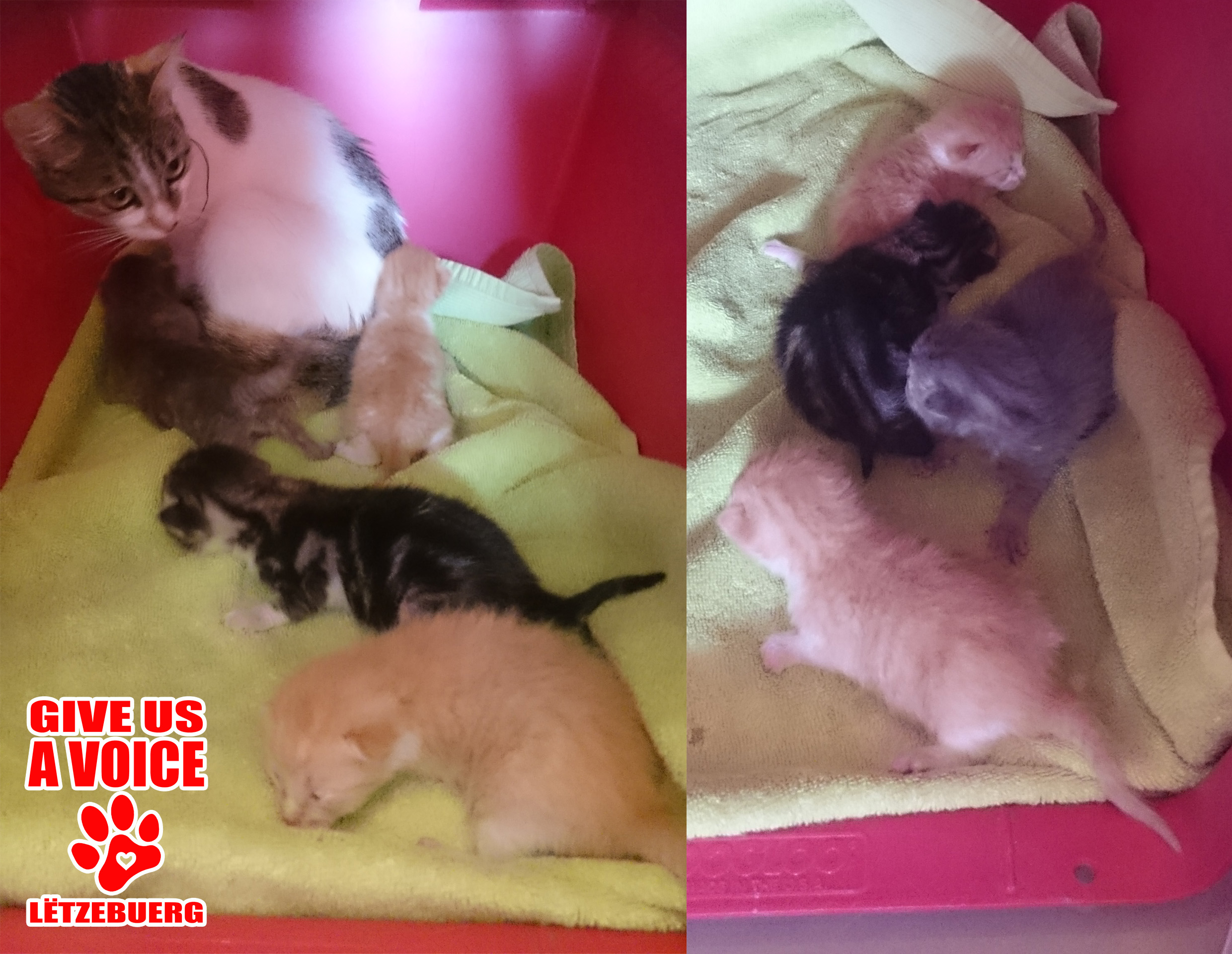 (English – Français – Deutsch)
This poor mother and her four babies were found in a plastic bag near the French border. We are constantly amazed how people can be so cruel. Luckily they are now safe and at the vet getting treated.
Ces quatre adorables chatons ont été retrouvés enfermés dans un sachet en plastique, à la frontière franco-luxembourgeoise! La cruauté des gens est incompréhensible et anxiogène.
Heureusement, les merveilleuses petites créatures se trouvent actuellement en de bonnes mains pour être soignées et câlinées!
Diese putzigen Kätzchen sowie ihre Mutter wurden in einer Plastiktüte verpackt, an der französischen Grenze gedunden. Es ist unverständlich wie grausam doch Menschen sein können! Glücklicherweise befinden sie sich jetzt in sicherer Obhut und werden fachgerecht untersucht und gepflegt!
---