Mailo and Nera – from the streets to loving homes!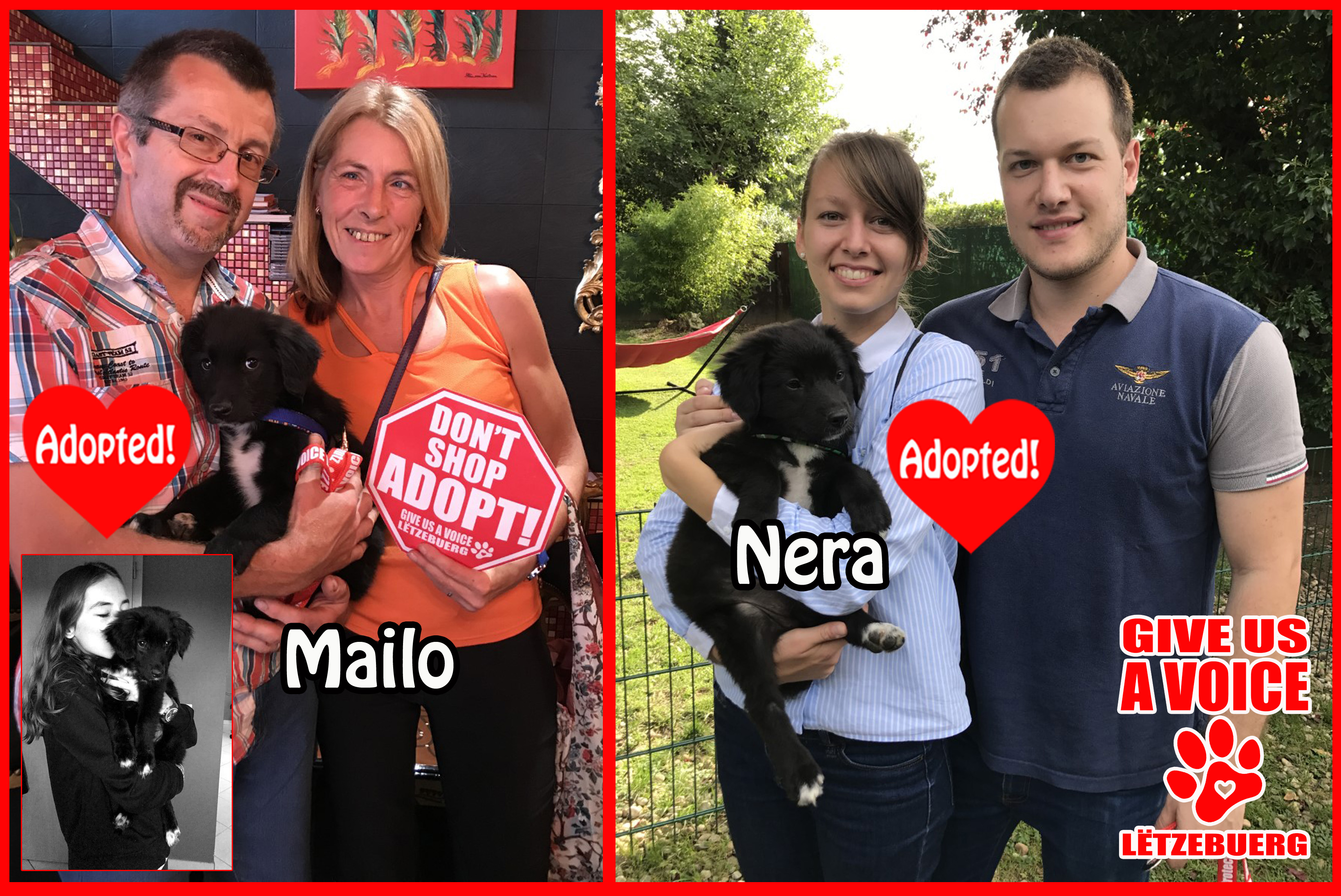 GIVE US A VOICE is please to announce that Mailo and Nera have found their forever homes!  These two, along with their sister Mika, were rescued from the streets of Romania.  We couldn't be more thrilled with the two loving homes that Mailo and Nera have found. We would like to give a huge THANK YOU to the Ries-Ory family and the Cic-La Torre for opening up their homes and their hearts to these two wonderful dogs. We know they are in great hands and are going to have the lives that most dogs can only dream of!
If you are interested in giving a dog like Mailo or Nera a second chance, please contact GIVE US A VOICE at +352 671 140 001.
---