(Lëtzebuergesch – English – Deutsch – Français)
GIVE US A VOICE huet nees eng « Happy-ending » Geschicht ze deelen. Gëschter ass den Santo aus engem Déierenasyl aus Portugal adoptéiert ginn. E grousse Merci un d'Madame an den Här Boer Demuth déi dem Santo eng Chance op e glécklecht Liewe geschenkt hunn.
Give Us A Voice is happy to report that Santo from Portugal has found a forever family here in Luxembourg. We would like to give a big thank you to Mr. & Mme. de Boer Demuth for giving this adorable boy a second chance at happiness. He is a lucky dog and we wish them all the best!
GIVE US A VOICE hat eine weitere glückliche Geschichte zu teilen. Letzte Nacht ist Santo, aus einem Tierheim in Portugal adoptiert worden. Ein großes Dankeschön an Frau und Herr Boer Demuth. Wir wünschen Santo und seiner neuen Familie viel Glück und alles liebe!
GIVE US A VOICE a une nouvelle histoire avec un « happy-end » à partager. Hier, Santo, un chien dans un refuge de portugal, a rencontré sa nouvelle famille Madame et Monsieur Boer Demuth. Mille mercis à la famille boer Demuth de donner une chance à Santo !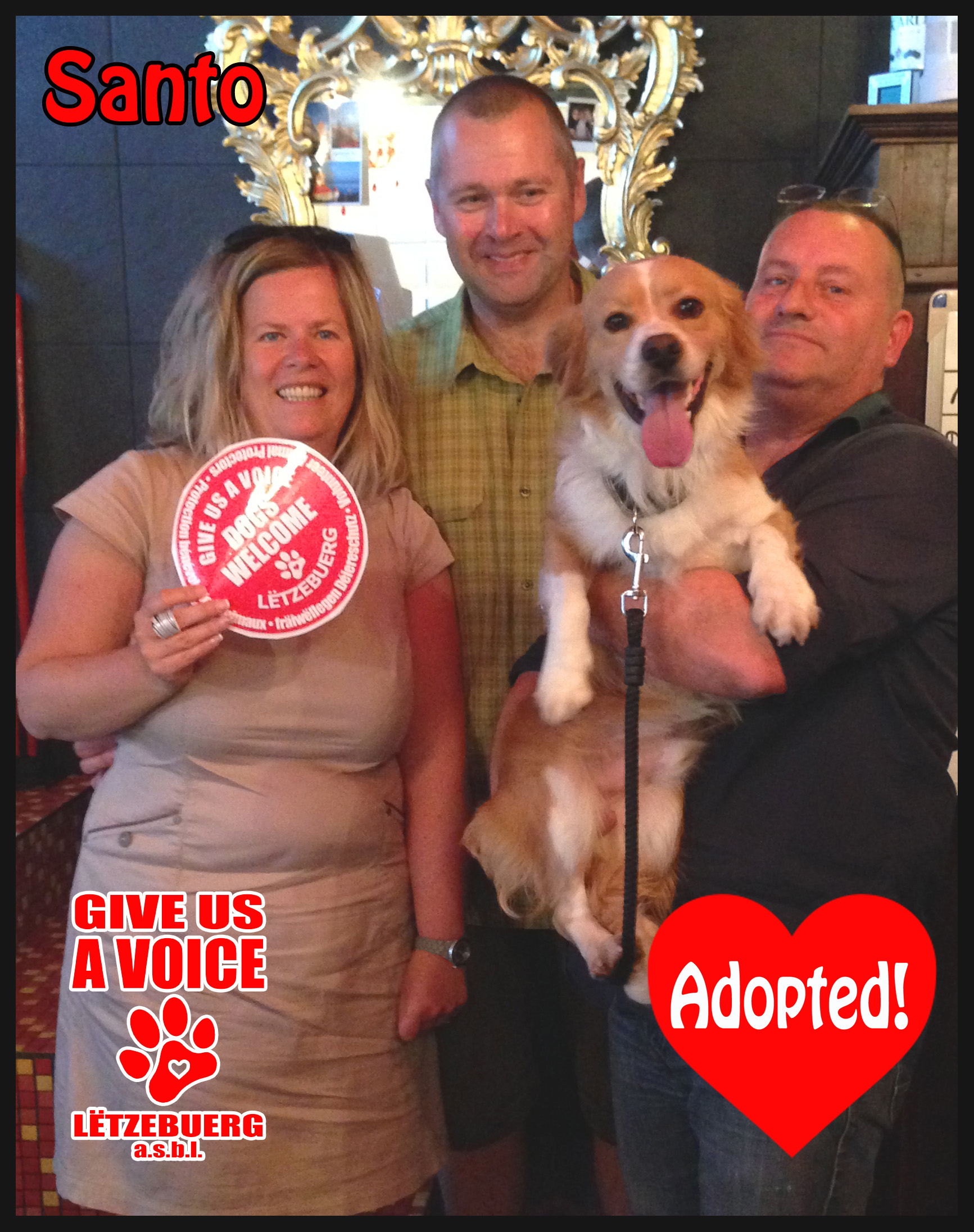 ---