Lots of dog and cat supplies to Hungary shelters!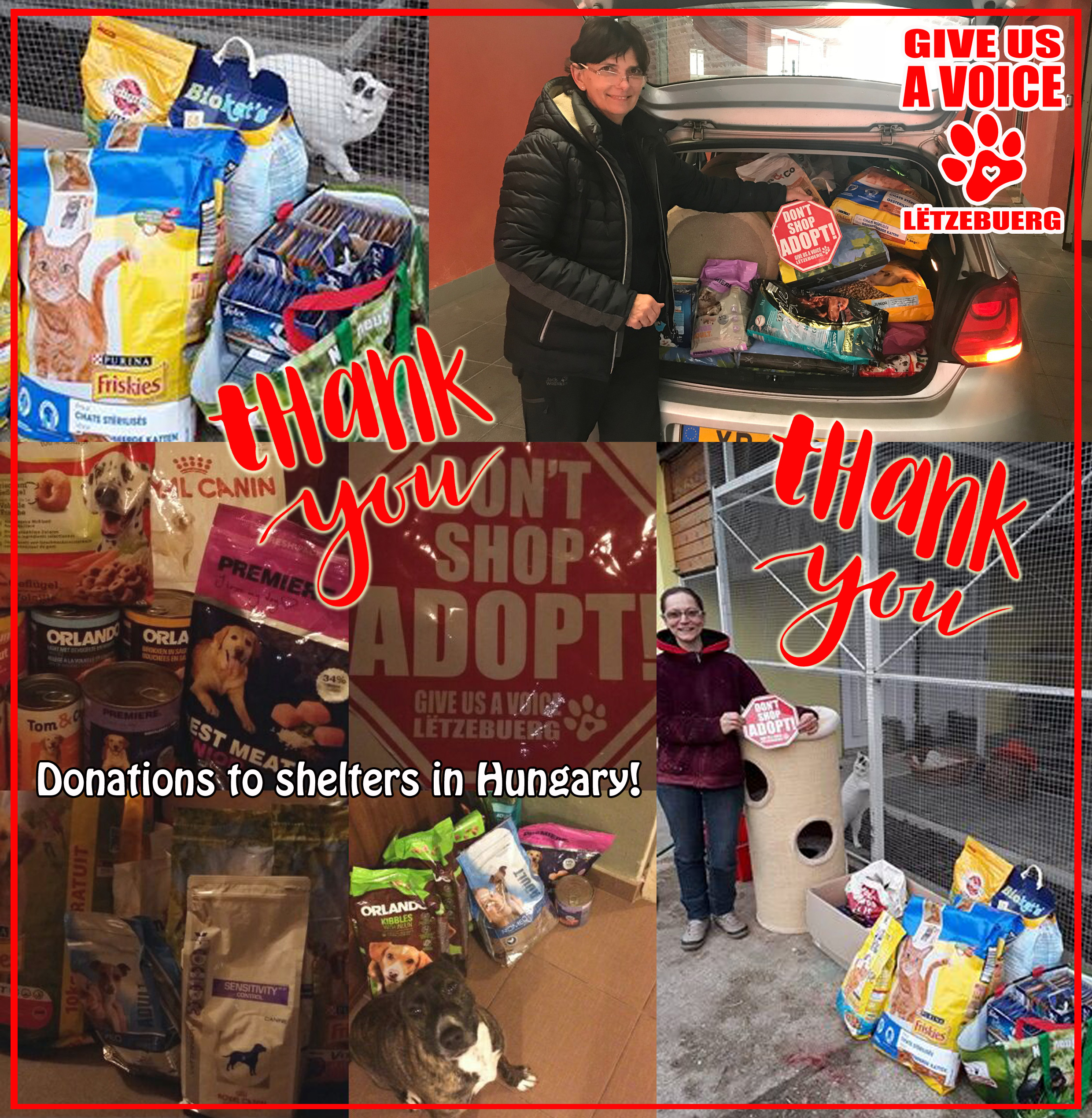 Thanks to the generosity of our members, GIVE US A VOICE was able to send another sizable donation to two separate shelters in Hungary. Lots of cat and dog food, supplies and toys will help make life a little bit better for the animals waiting for a forever home. Together we are making a difference!
We would like to give a special THANK YOU to Mme. Eva Kovacs for her tireless effort and dedication to help give the animals of Hungary a better life.
---