Large donation made to Hungarian dog shelter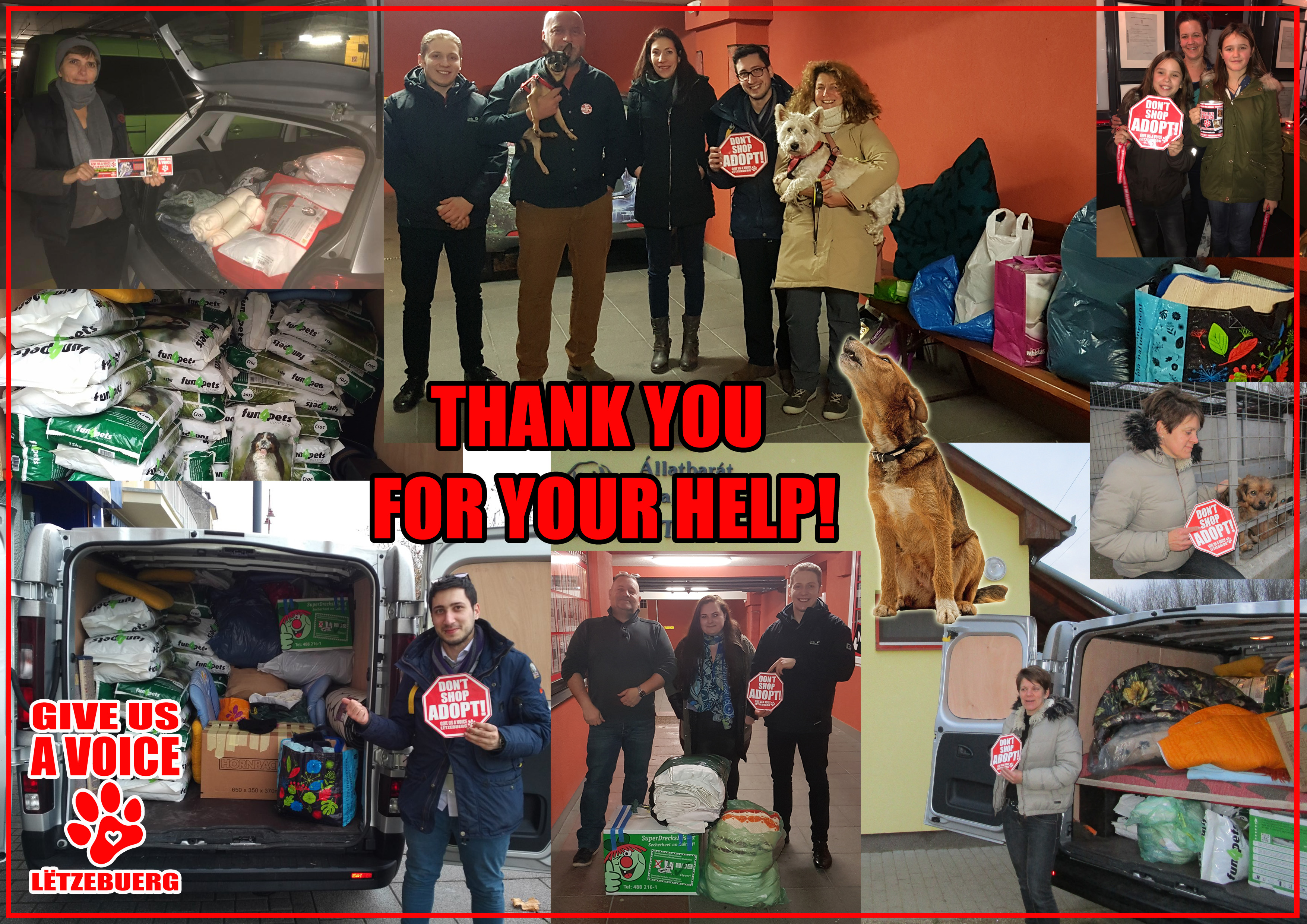 GIVE US A VOICE would like to give a great big THANK YOU to everyone who made donations on behalf of the Hungarian dog shelter. Because of your generosity, we were able to send numerous dog beds, blankets, toys and over 850kg of food to help get these poor dogs through the winter!
We would like to give an extra special thank you to Mme. Zimmer for her extremely generous food donation and to Mme. Chlecq of Garage Chlecq for loaning us a van to get all these donations to where they needed to be. We would also like to thank Mr. & Mme. Bichel for their assistance and generous donation and, lastly, to Mme. Kovacs for her dedication to helping to improve the lives of dogs in Hungary.
The transport has made it and the donations are already being put to use. We could not have done this without the kindness of our members! From the bottom of our hearts, THANK YOU!
---