Lady Winnie from Malta finds a home!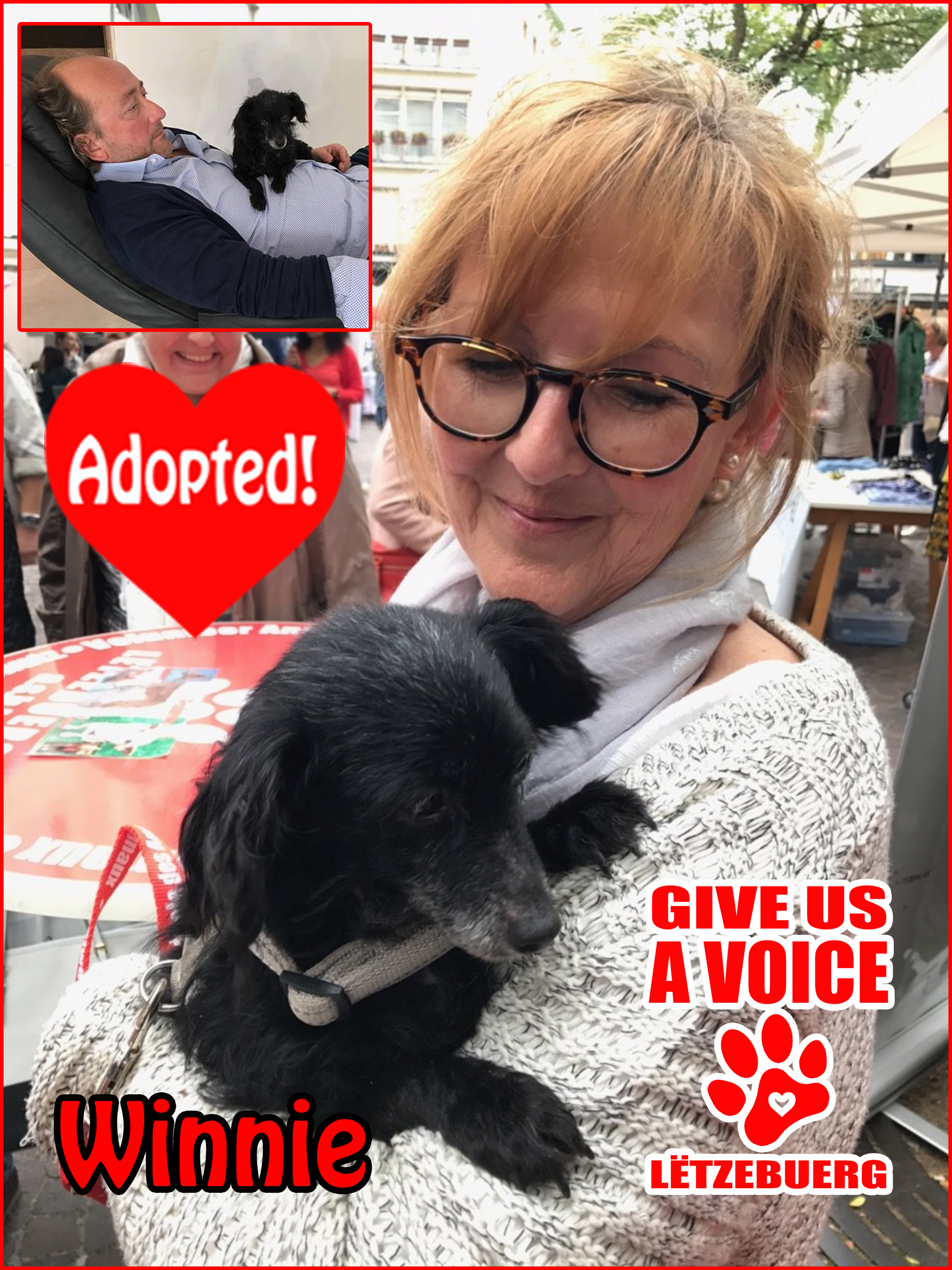 Great news to report, little Winnie is adopted!
Winnie came from Malta where she previously had a home but when her owner died she was thrown out on the street. Eventually she was picked up and taken to a shelter where she sadly waited, day in and day out.  As soon as we learned about this tiny old lady, we knew we had to get her out of there. So Winnie came to Luxembourg and stole a thousand hearts with her gentle manner and puppy dog eyes.
Winnie was adopted by the wonderful Meis family where she has found comfort, security and love. GIVE US A VOICE would like to give a big THANK YOU to the Meis family for giving this old gal a second chance at happiness.
If you would like to give a dog like Winnie a second chance, please contact GIVE US A VOICE at +352 671 140 001.
---