Kaio – now a totally different dog!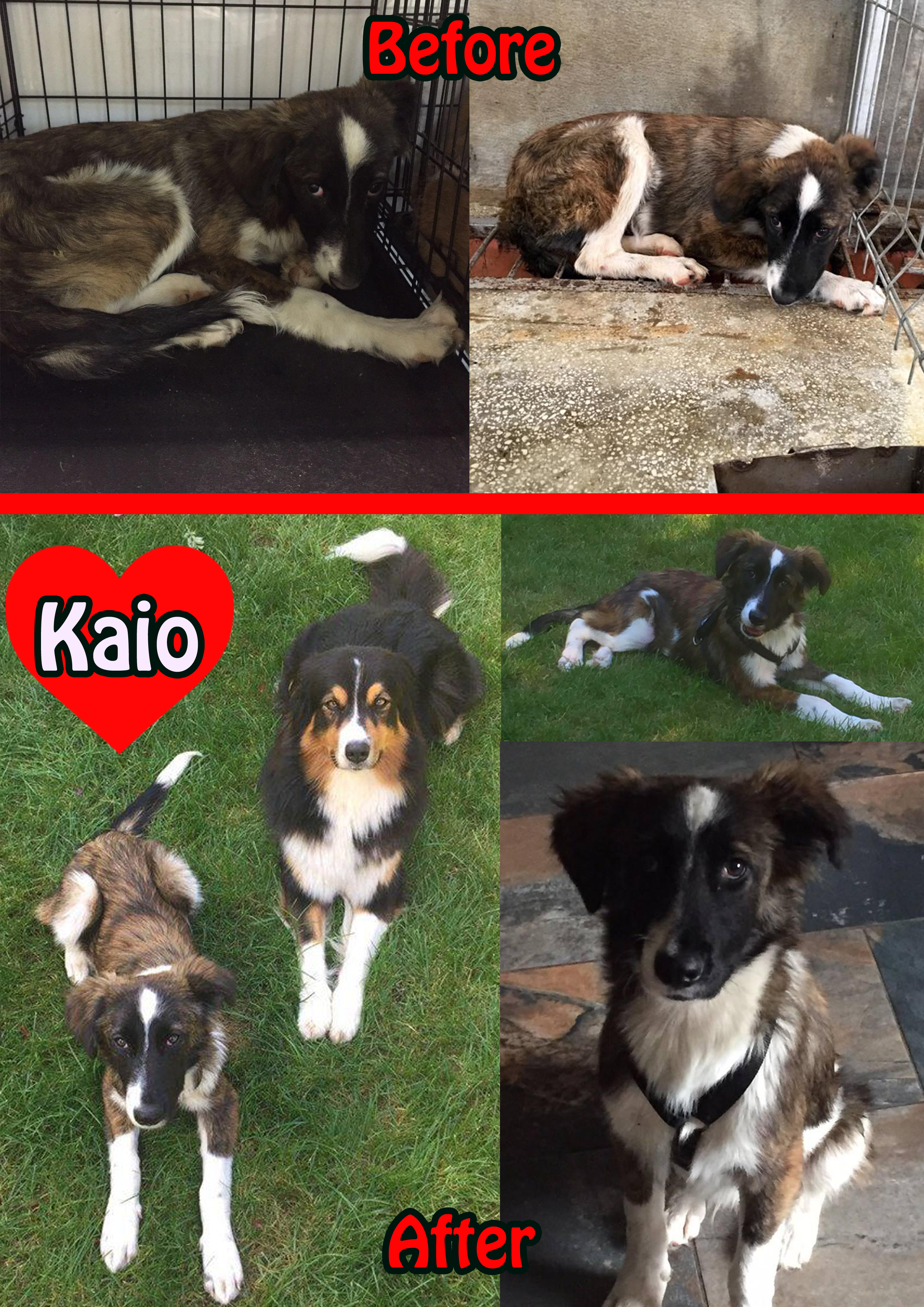 Kaio (formerly Panda) was one of the most terrified puppies we have ever come across. He wouldn't let anyone get near him and if someone did, they could expect to get bit. Just by looking into his eyes, you can tell that he was scared senseless. We knew that there was no way anyone would rescue him from the kill shelter in Romania, so we decided to bring him to Luxembourg.
GIVE US A VOICE was contacted by the Müller/Denne family who wished to give Panda a second chance. With time, patience and a lot of love Kaio looks like a completely different dog! He lost the scared look in his eye, wags his tail, plays with their other dogs and is beginning to trust again. A big, big thank you to the Müller/Denne family for giving Kaio a reason to live again!
If you are interested in giving a dog a second chance at life, please contact GIVE US A VOICE at 671 140 001.
---