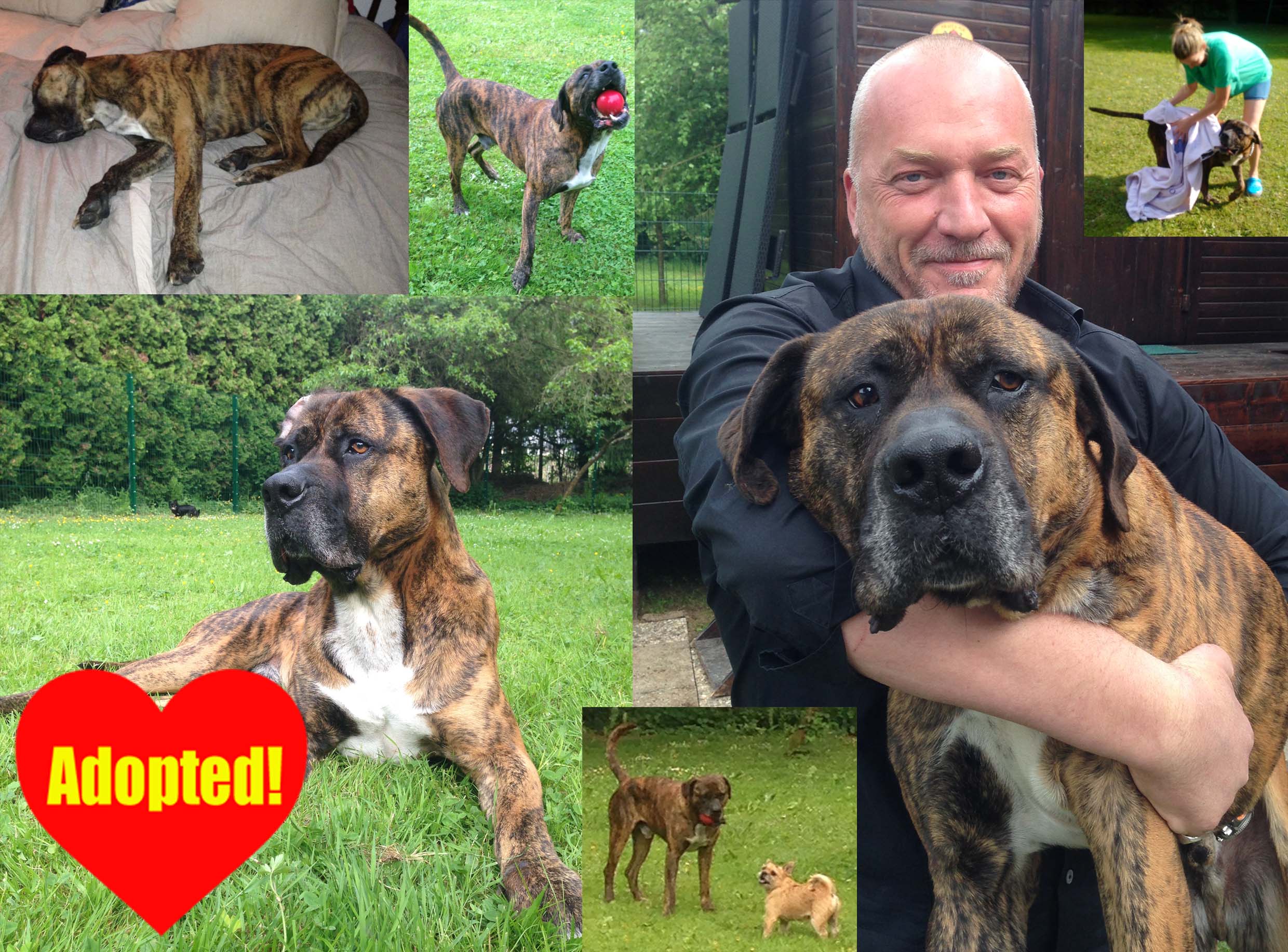 Horton finds a home !
Recently GIVE US A VOICE posted pictures of Horton, the poor dog who was in an animal shelter in Belgium for 3 years. We though we found him a good home but it turns out it wasn't the right fit.
After some searching we finally found the right home and, as it turns out, it's with the GIVE US A VOICE President! We fell in love with Horton and his gentle ways and he fell in love with us and our big backyard. We are convinced he is the perfect dog: very obedient, gets along with the other dogs (even the tiny, feisty Chihuahuas) and he is a big teddy bear.
So, in short, you missed your chance, our family gained a gem and Horton found his forever home. GIVE US A VOICE loves happy endings!
Horton hat ein neues Zuhause!!
GIVE US A VOICE hat kürzlich Bilder von Horton gepostet. Sie erinnern sich sicher an diesen schönen Riesen, welcher 3 Jahre in einem Asyl in Belgien gelebt hat. Wir dachten fälschlicher Weise ein neues ein neues Herrchen für ihn gefunden zu haben. Unglücklicherweise stellte es sich im Nachhinein heraus dass es kein ideales Zuhause für unser Riesenbaby war!
Nach einigem Forschen fanden wir, von GIVE US A VOICE, endlich die richtige Familie für Horton. Und wie es das Schicksal will, bei unserem Präsidenten zu Hause! Wir haben den idealen Hund und Weggefährten gefunden: er ist gehorsam, liebt unseren grossen Hinterhof, kommt sehr gut klar (sogar mit unseren Chihuahuas), kurzum, er ist ein liebevoller Teddybär!
Um es kurz zu machen, Sie haben eine einmalige Chance verpasst einen neuen Freund zu finden und unsere kleine Familie gewinnt ein Prachtstück und Horton hat ein neues Heim für den Rest seine hoffentlich noch sehr langen Leben gefunden. GIVE US A VOICE liebt Geschichten mit Happy End!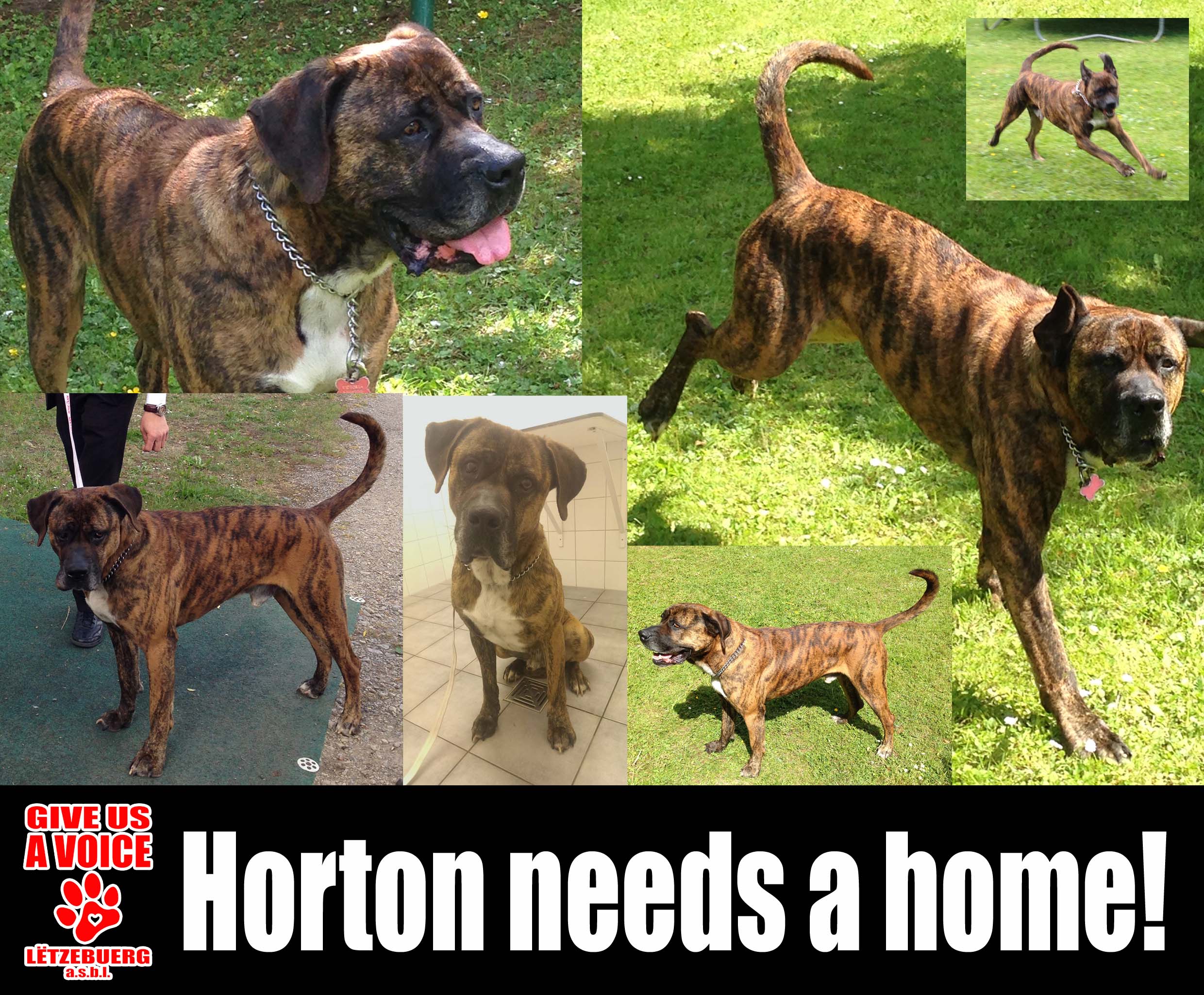 ---