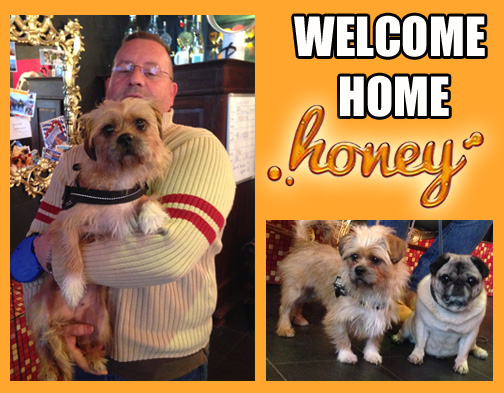 Give Us A Voice Vice President, Ralph Meyer, and his new gal pal, Honey.
Honey was found roaming the streets of Romania, hungry, scared and in need of some TLC. Thanks to her kind-hearted rescuer, Myriam 'Heya' Englaro, Honey was taken to Luxembourg and now has a forever home with her new pop and big brother, Brutus.
Welcome home, Honey!
---