GIVE US A VOICE loves Rodrigo!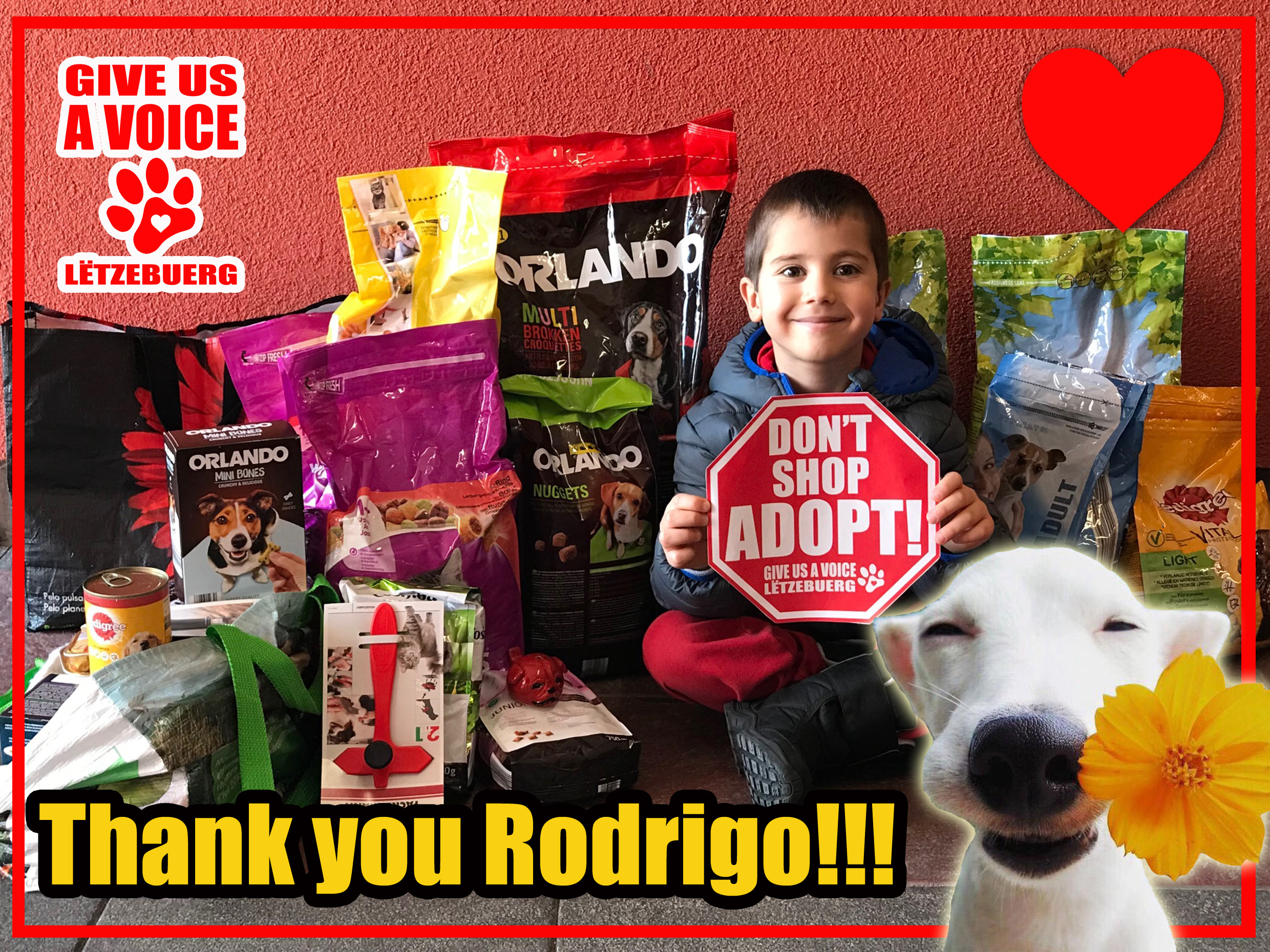 Today GIVE US A VOICE received a very special visit from Rodrigo David and his family. For his 6th birthday, instead of presents, Rodrigo asked for donations to help animals in need. We received lots of large bags dog and cat food as well as supplies to help our less fortunate furry friends. We are completely blown away by Rodrigo's generosity and extremely thankful for this selfless gift.
Rodrigo, you are already doing amazing things and we can only imagine what wonderful things you will do in the future. Your compassion and respect for animals is admirable and shows what a warm-hearted person you are. It also shows what wonderful parents you have to instil these important values in you. We are very lucky to count you as part of the GIVE US A VOICE family! Thank you! Thank you! Thank you!
---