From foster pup to forever pup in less than a day!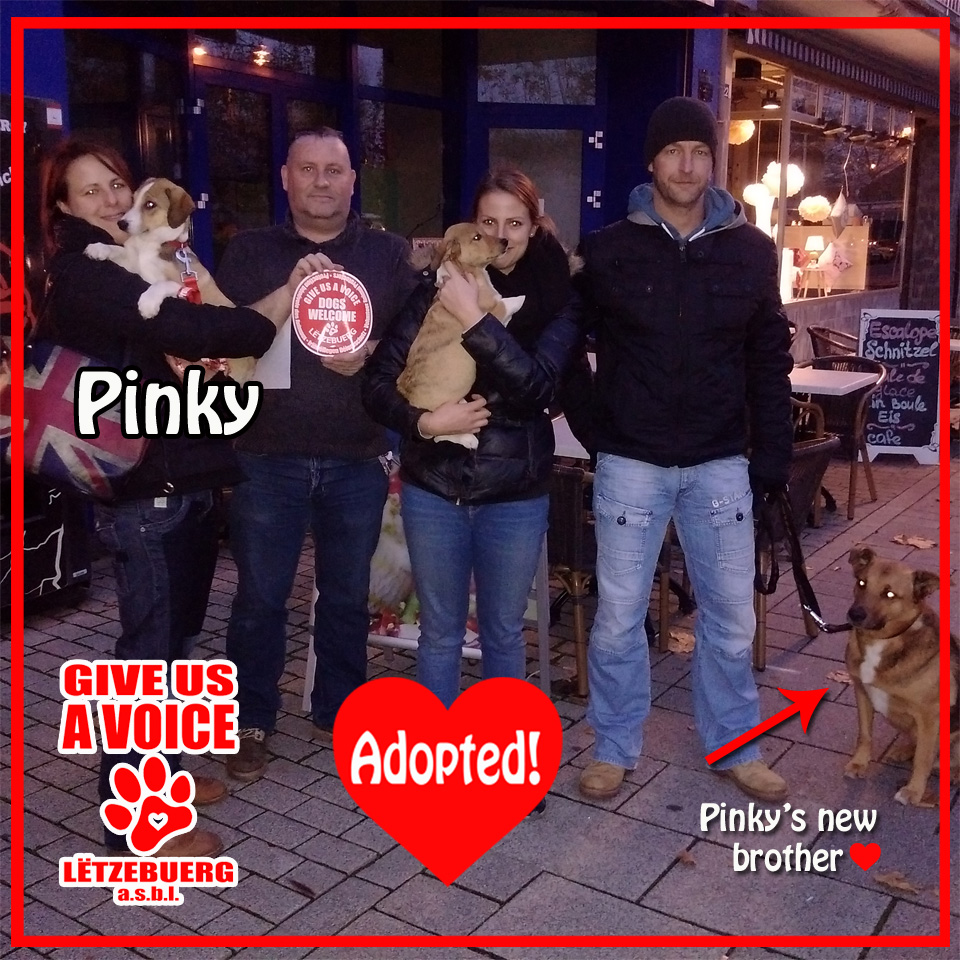 (English – Français – Deutsch)
I think it took less than four hours for Pinky's foster family to fall in love and decide to adopt her forever! GIVE US A VOICE is so happy this lovely little girl found her home. We would like to give a great big THANK YOU to Mr. & Mme. Schmit for making Pinky's dreams come true!
Il n'a fallu que quelques heures afin que la future famille de Pinky tombe amoureuse d'elle et décida de l'adopter sur le champ! GIVE US A VOICE est heureux que cette gentille petite fille ait trouvé un foyer. Un grand Merci à Madame et Monsieur SCHMIT pour avoir réalisé les rêves de Pinky!
Kaum länger als 4 Stunden hat es gedauert bis Familie SCHMIT sich Hals über Kopf in Pinky verliebt und ihn auf der Stelle adoptiert hat.Wir bedanken uns recht herzlich bei dieser lieben Familie dass sie Pinky ein neues Zuhause mit viel Liebe und Wärme in Zukunft schenken wird!
UPDATE:
Pinky in her new home!
---