Fergie and Fleur – together forever – in a loving home!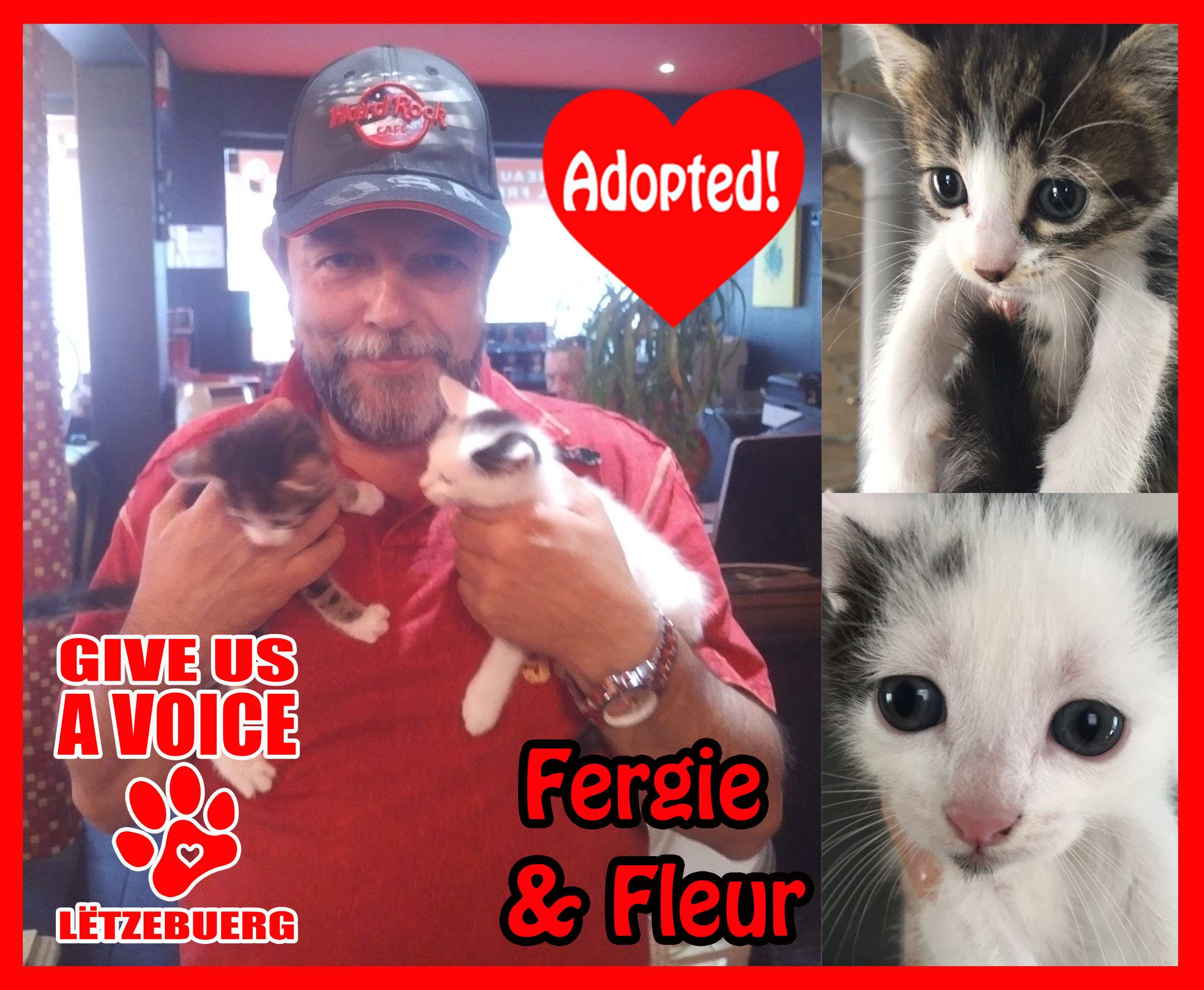 Hooray for these two pretty kitties! GIVE US A VOICE is happy to report the Fergie and Fleur have found a loving home. We would like to give a big THANK YOU to the Offermann family for deciding to adopt and not shop. We know they are in great hands and are going to have a wonderful life.
If you are interested in adopting a cat (or two!) please contact GIVE US A VOICE at 671 140 001.
---