Carla finally finds her happily ever after!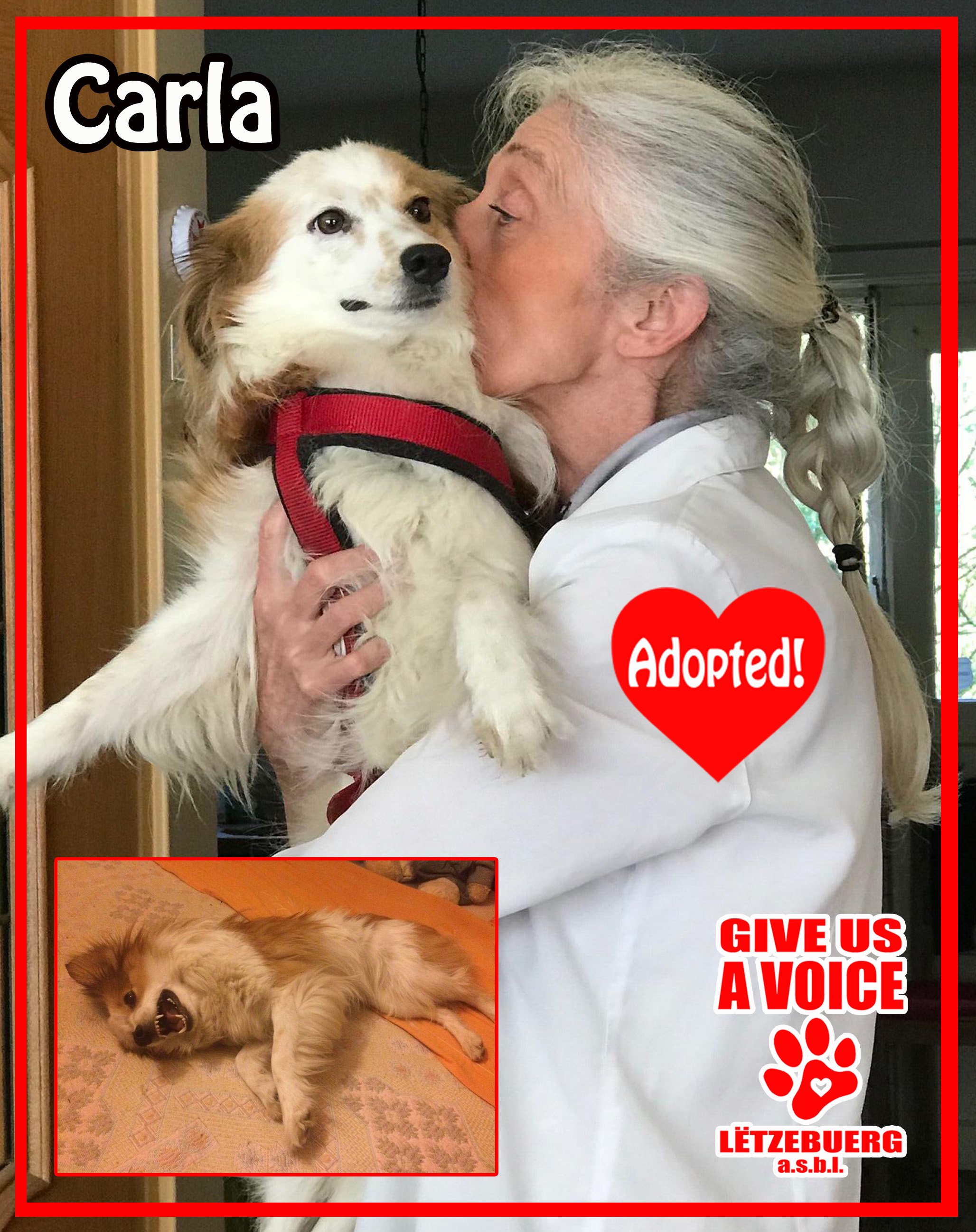 Finally, Carla is adopted. Carla is a beautiful, friendly and amazing dog, so couldn't figure out why it was taking so long for her to get adopted. But now it's clear, she was just waiting for the perfect family to come along! We are thrilled that she has joined the Loos family where she is getting all the love she deserves. Carla was originally found on the streets of Bosnia after she was hit by a car and left for dead. She has come a long way and now she has finally found her happily ever after. GIVE US A VOICE would like to give a big THANK YOU to the Loos family for deciding to adopt and not shop. We know Carla is in great hands and is going to have a happy life full of love and affection.
GIVE US A VOICE would also like to give a big THANK YOU to the Fernandes family and the Didier-Ernzen family for providing Carla with loving foster homes until we could find her a permanent home. Both of these wonderful, animal-loving families have been an enormous help with fostering several dogs in need. We couldn't do what we do without help and we are truly grateful for all the support we get. If you are interested providing a foster home for a dog in need, please contact GIVE US A VOICE at +352 691 140 001.
---