Cane fortunato! Lupo finds a home!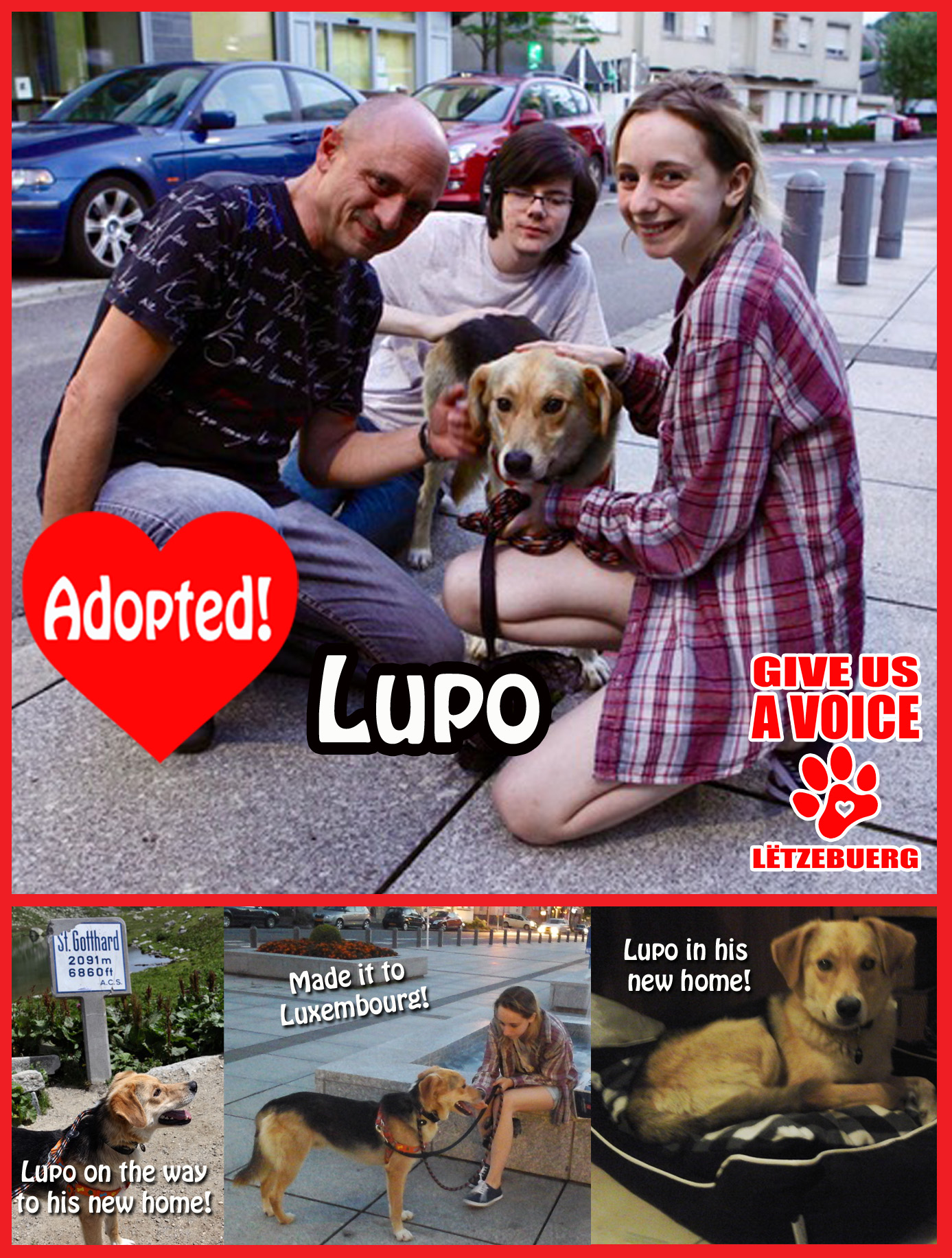 Lupo's future wasn't looking so good. He was stuck in a shelter in Italy with no hope for finding a home. As luck would have it, he caught the eye of the Fischbeck family who decided to give him a second chance! So, Lupo traveled all the way from Italy to join his new family. GIVE US A VOICE would like to give a big THANK YOU to the Fischbeck family for deciding to adopt and not shop. Lupo is a lucky dog and we know he is going to have a wonderful life!
We would also like to thank Mr. Steinmetz who drove all the way to Italy just to pick up Lupo and bring his to his home!!!
---