Cali from Romania finds paradise in Luxembourg!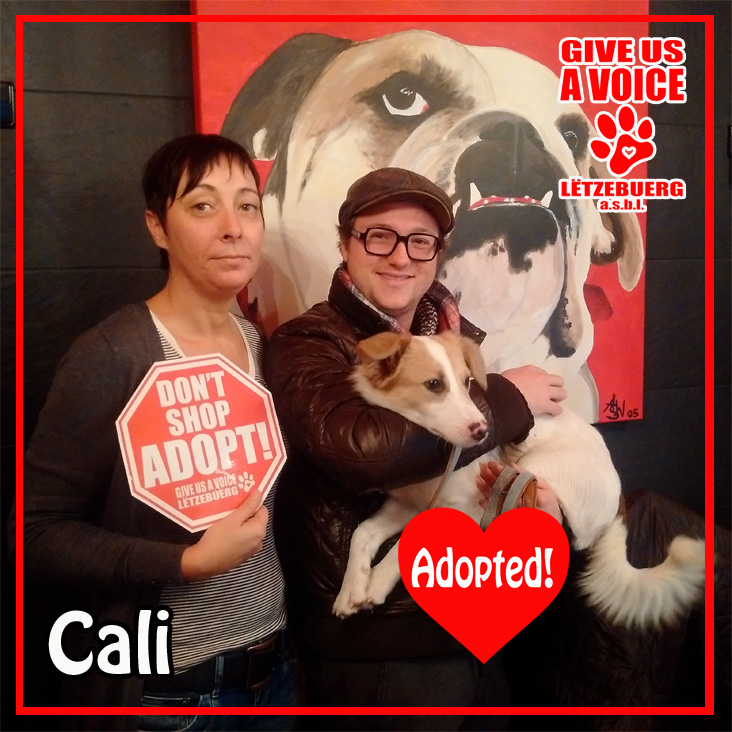 (English – Français)
GIVE US A VOICE is happy to report that sweet Cali found his forever home! A big THANK YOU to Mr. Rick Lickes for giving this sweet little boy from Romania a second chance. We wish you two all the happiness in the world!
Nous sommes heureux de vous annoncer que Cali a trouvé un nouveau foyer pour y passer le reste de ses jours. GIVE US A VOICE tient à remercier de tout cœur Mr. Rick Lickes qui a spontanément décidée de donner une seconde chance à Cali. Nous sommes persuadés que Cali sera en de bonnes mains et pourra se réjouir d'un futur plein de joie et d'affection.
---