Banana finds greener pastures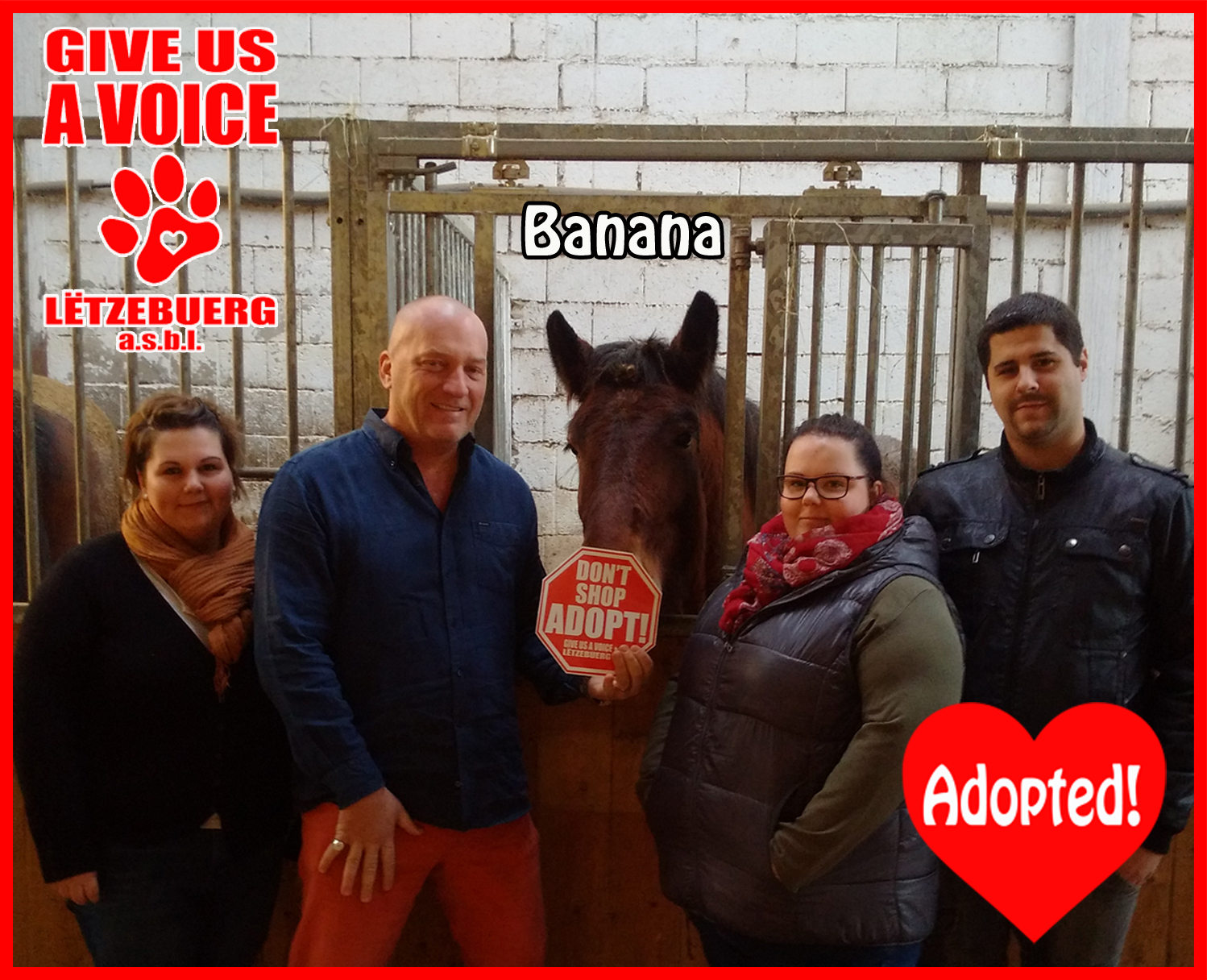 (English – Deutsch – Français)
GIVE US A VOICE is happy to report that Banana has found a loving home! We would like to give a big THANK YOU to Mme. Sophie Oestreicher for adopting this wonderful horse. We are thrilled that this gentle giant is going to live the happy life that she deserves.
GIVE US A VOICE ist sehr erfreut dass BANANA endlich ein neues Heim gefunden hat. In der Tat hat Sophie OESTREICHER ihr Herz geöffnet und diesem friedlichen Riesen ein Zuhause für den Rest seines Daseins geschenkt hat! Unser aufrichtiges DANKESCHÖN an Sophie OESTREICHER für diese noble Geste. BANANA freut sich ganz bestimmt endlich ein neues, friedliches Leben geniessen zu können!
GIVE US A VOICE est heureux de vous faire part du bonheur inattendu de BANANA! En effet, Madame Sophie Oestreicher a spontanément décidé d'adopter ce merveilleux cheval et de lui offrir, par la même occasion, un foyer pour le restant de ses jours! Nous nous réjouissons que ce gentil géant ait enfin la vie qu'il mérite! Un grand MERCI à Sophie Oestreicher!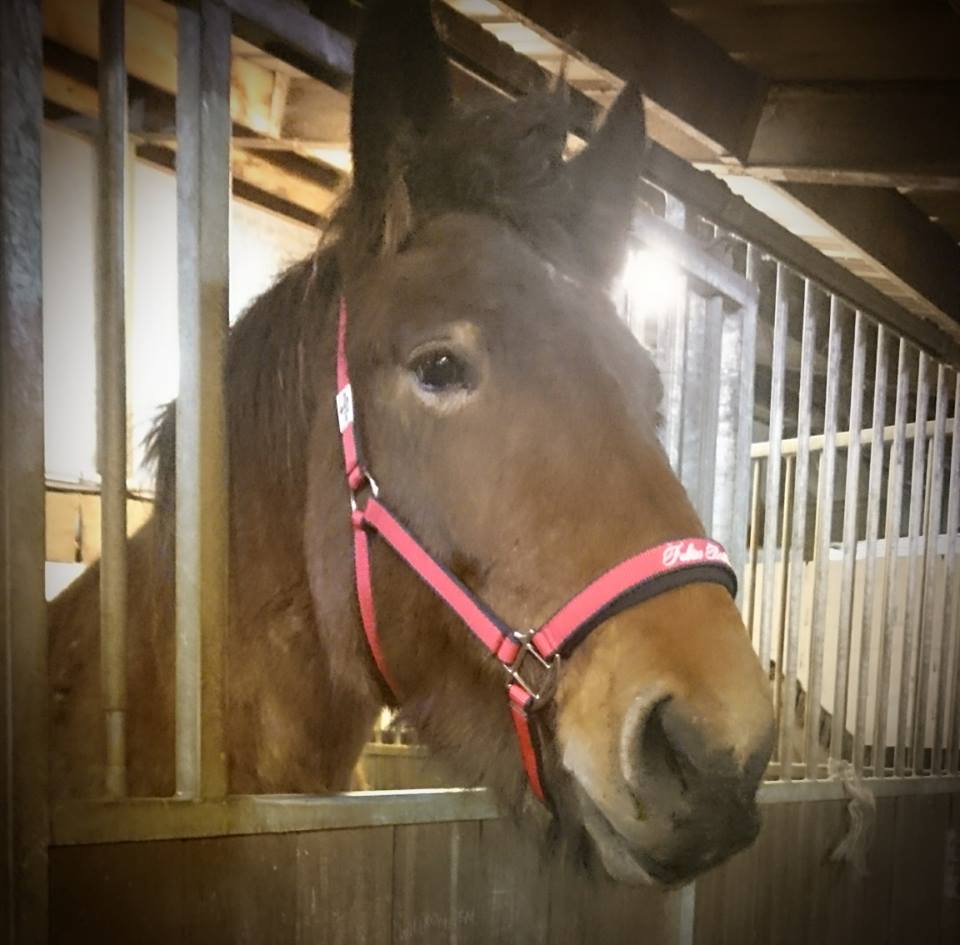 ---