And Peaches lives happily ever after!
A few months ago we told you the story of a mother cat with kittens who was put in a garbage bag and thrown on the side of the road. Well that mother cat was Peaches and she just found her forever home! GIVE US A VOICE is pleased to announce that Peaches became a proud member of the Scholz family. We would like to give a great big THANK YOU to the Scholz family for giving Peaches the loving home she deserves. We wish you all the best!
Are you looking for an adorable, adoptable cat that is also good with dogs? Please give us a call at +352 671 140 001!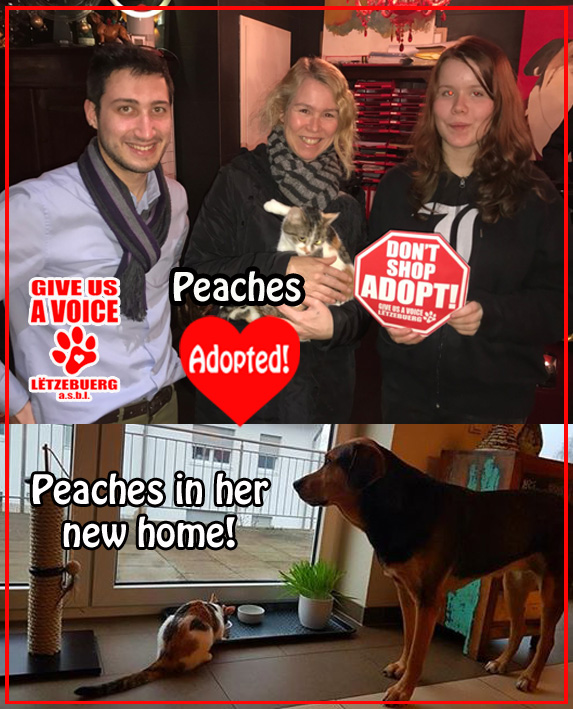 ---