A very happy ending for Hope!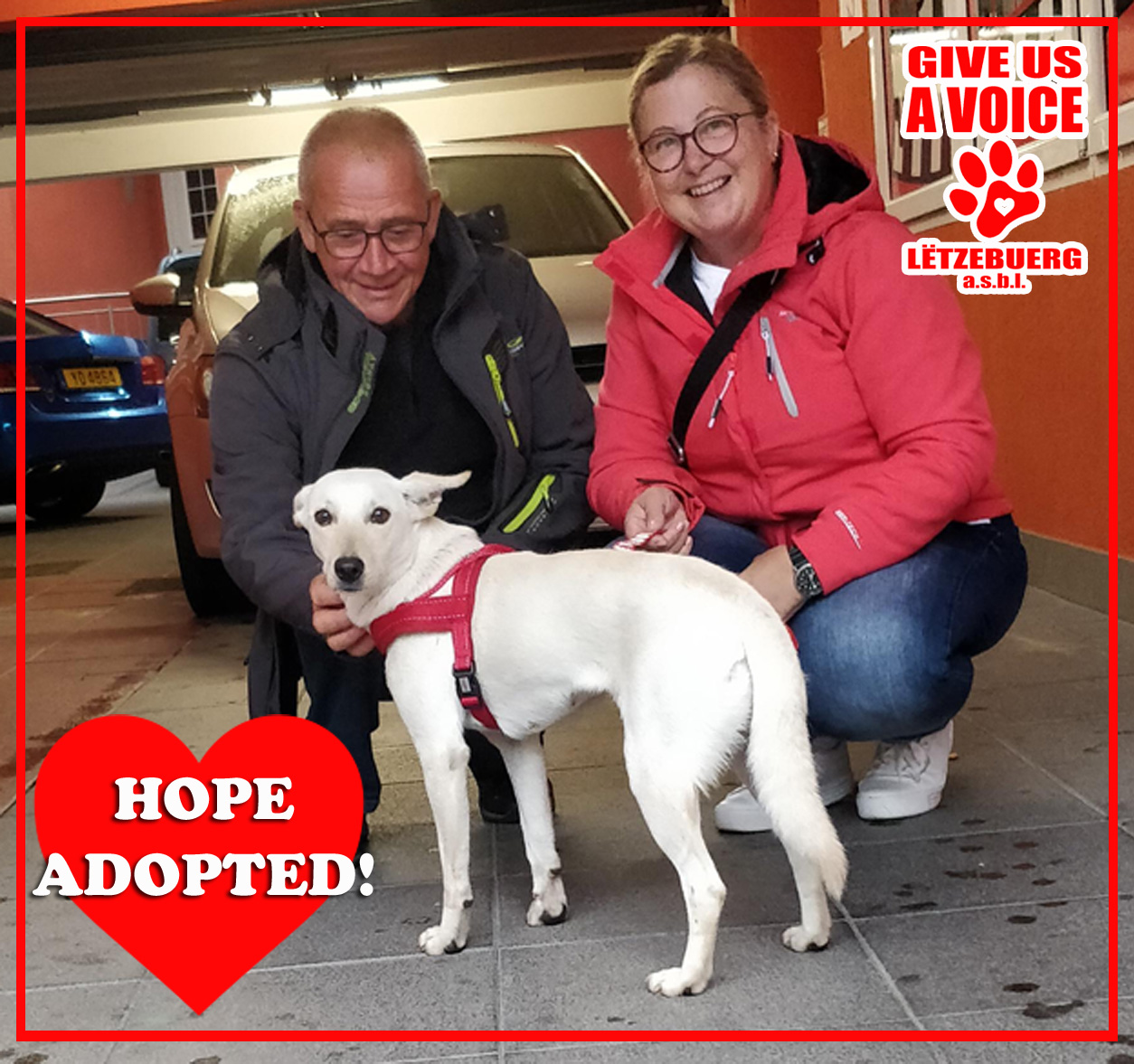 Hope was chained up in a field in Hungary, with no food, water or cover – left to die a cruel and horrible death by her former owner. She dug herself a hole in an attempt to stay cool in the glaring heat. Luckily, Hope was found by animal lovers who rescued her and brought her to a shelter. She was terrified of everything at first – people and other dogs. We posted a video and a few photos of Hope on our website and the most amazing thing happened: Hope got adopted!
This sweet girl got the chance of a lifetime when she was adopted by the wonderful Roeser family. With their support, she turned into a completely different dog: happy, confident and playful. It is amazing what a loving home can do for the soul. We can't thank the Roeser's enough for giving Hope a chance to shine!
Keep living the good life, Hope, you deserve it!!!
Hope when she was found: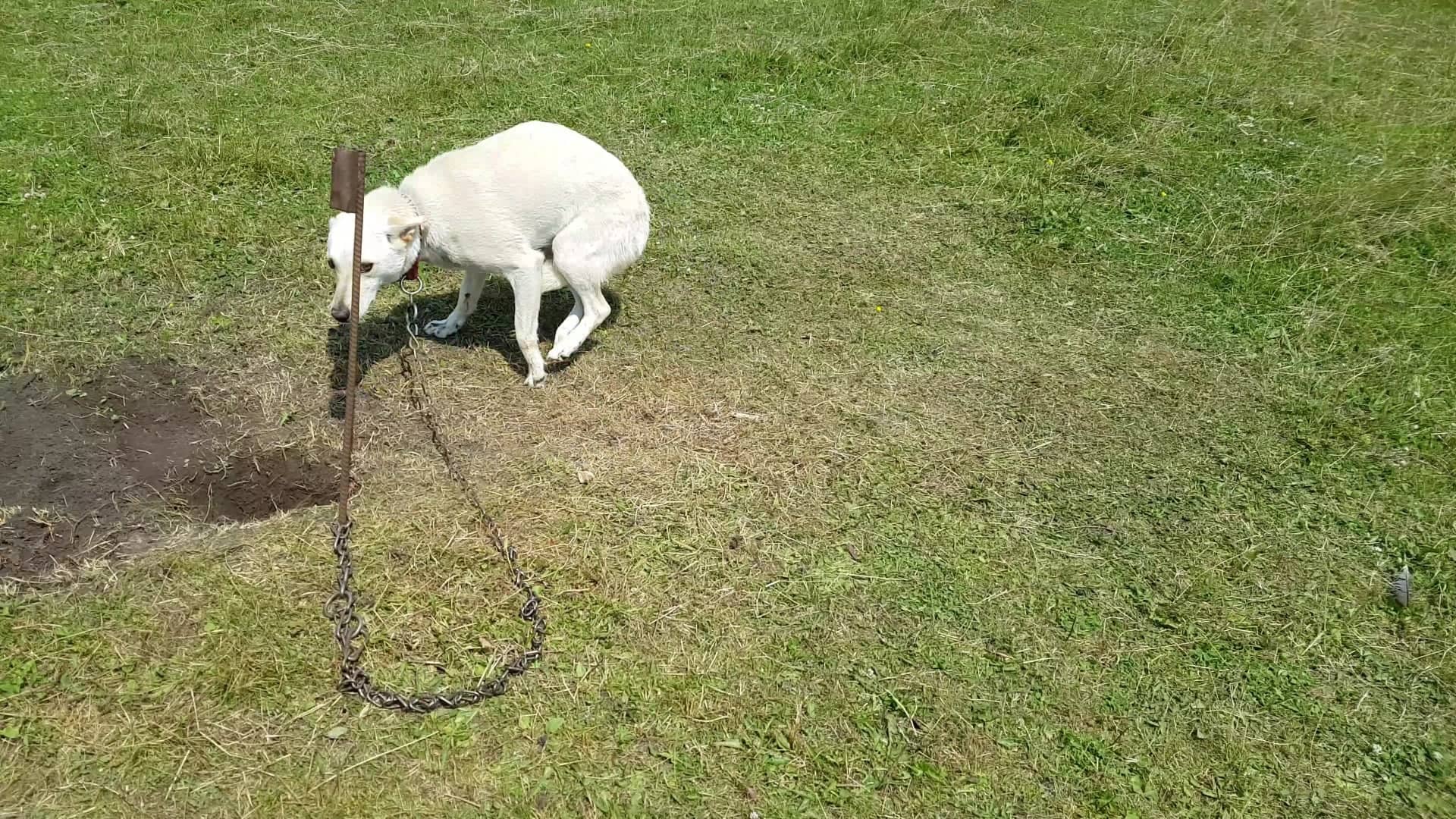 Hope at home: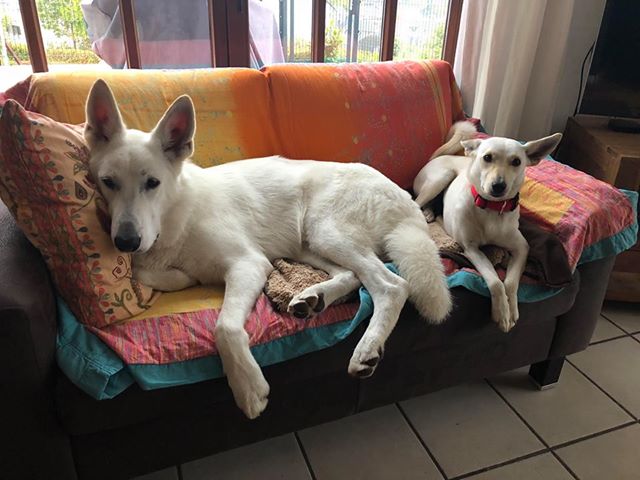 ---