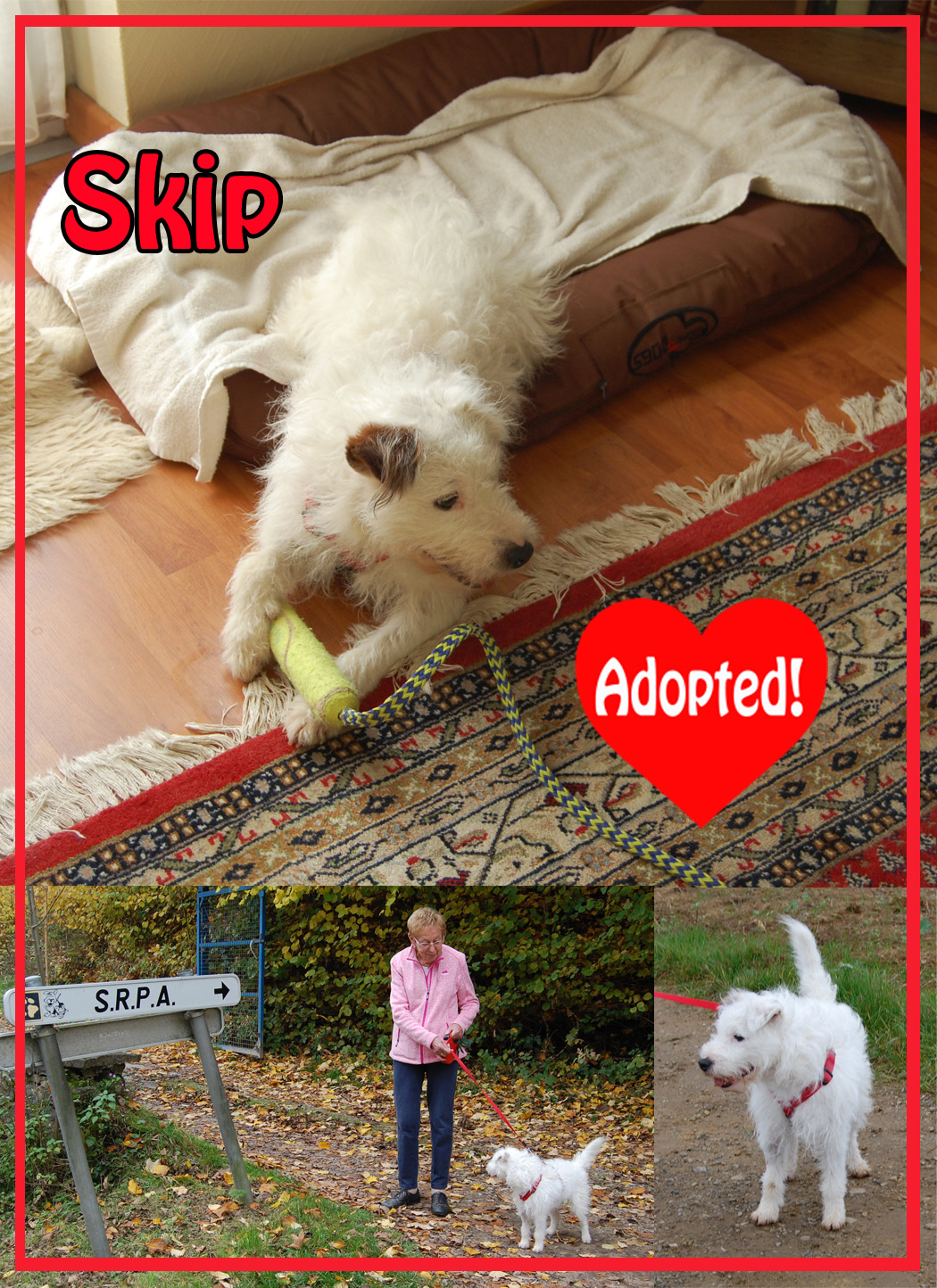 (Français – Deutsch – English)
Les responsables de GIVE US A VOICE sont heureux joué l'intermédiaire pour l'adoption de Skip, un terrier de 9 ans de la Société Royale Protectrice des Animaux d'Arlon. Nous tenons à adresser un vibrant remerciement à Madame HENNING d'avoir préféré d'adopter à acheter. Nous souhaitons tout le bien du monde à tous les deux !
Die Verantwortlichen von GIVE US A VOICE sind überglücklich dazu beigetragen zu haben dass Skip, ein neunjähriger Terrier aus der Tierauffangstation in Arlon, von einer gutherzigen, tierliebhabenden Dame adoptiert wurde. Unser aufrichtiges Dankeschön an Frau HENNING! Wir wünschen den Beiden viel Glück und ein glückliches Zusammenleben!
GIVE US A VOICE is happy to play facilitator in the adoption of Skip, a 9 year old terrier from SRPA Arlon. We would like to thank Mme. Henning for choosing to adopt and not shop! We wish you both all the best!
---