Midnight: Before and After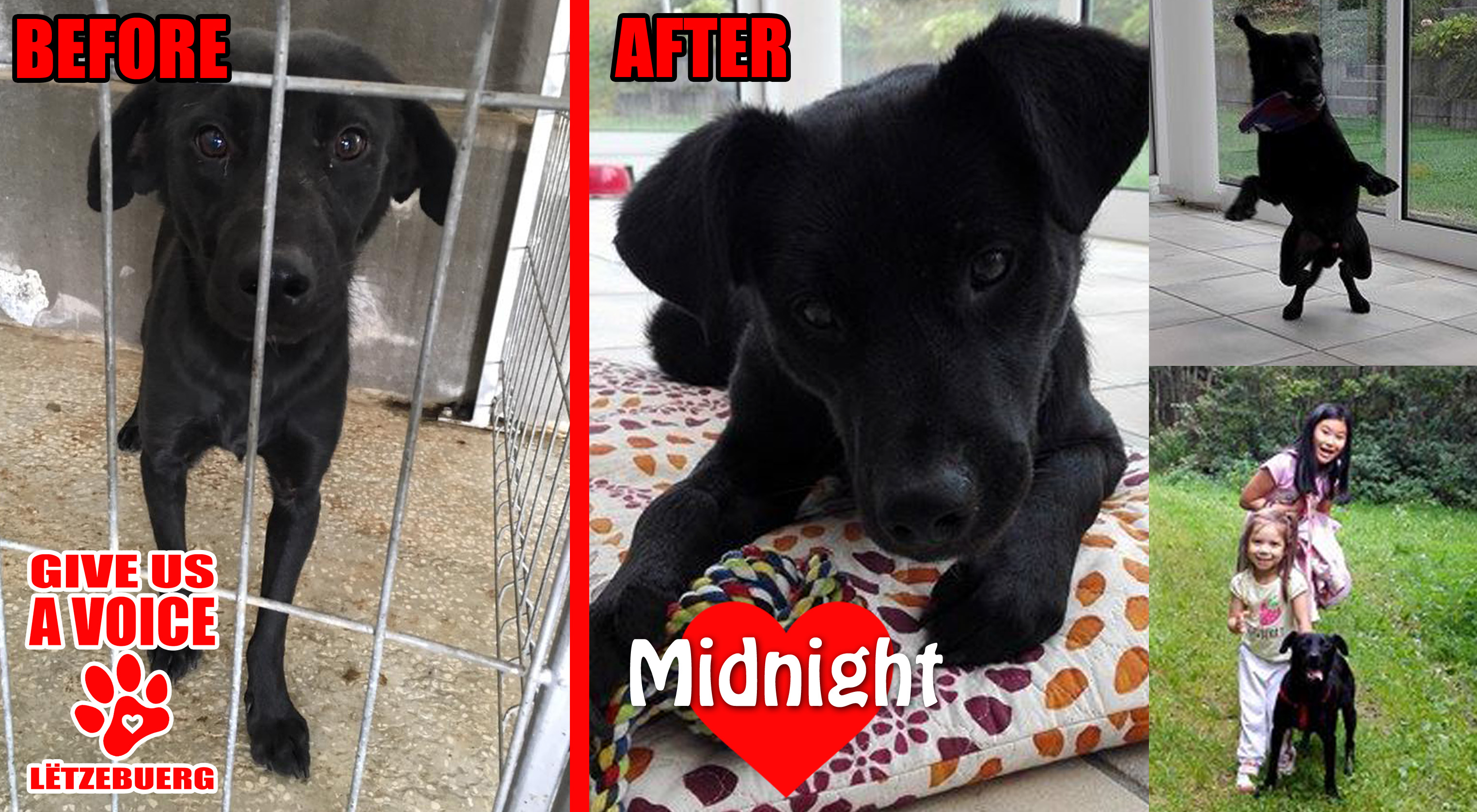 Midnight was another one of the lucky dogs to make it out of the Romanian kill shelter.  He was days away from being euthanized when his luck changed dramatically. Midnight made the trip to Luxembourg and is now a full-fledged member of the Roberto family where he gets all the love and attention he deserves! GIVE US A VOICE would like to give a great big THANK YOU to the Roberto's for opening up their hearts and their home to this wonderful dog!
If you would like to adopt a shelter dog like Midnight, please contact GIVE US A VOICE at +352 671 140 001.
---