3 more dogs get a second shot at life!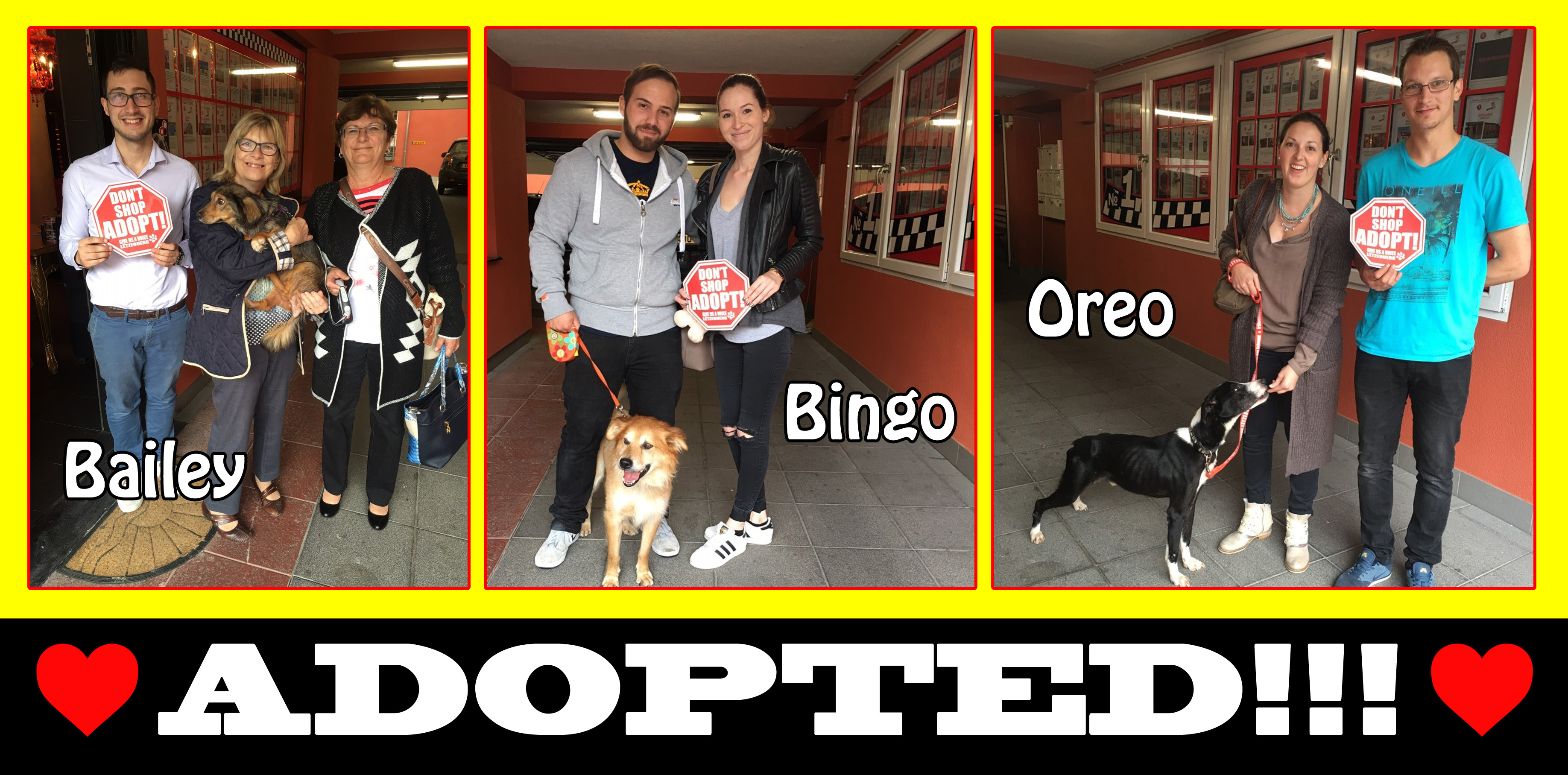 Bailey, Bingo and Oreo, three very lucky dogs saved from a Romanian kill shelter, finally found their forever homes! GIVE US A VOICE would like to give a big THANK YOU to these three wonderful families for deciding to adopt and give these three dogs a second chance at life. We wish you all the best!
If you want to give a shelter dog a second chance at life, please contact GIVE US A VOICE at +352 671 140 001.
---