E grousse Merci un all eis Memberen, dank Ären Donen konnten mir dem Areler Déierenasyl nees en groussen Fudderdon iwwerreechen.
Un grand merci a nos membres, grâce a vos Dons nous avons de nouveau pu faire un Don de nourriture à l'asile d'Arlon.
A big thank you to all our members.  With your help we were able to make a large food donation to the S.R.P.A Arlon.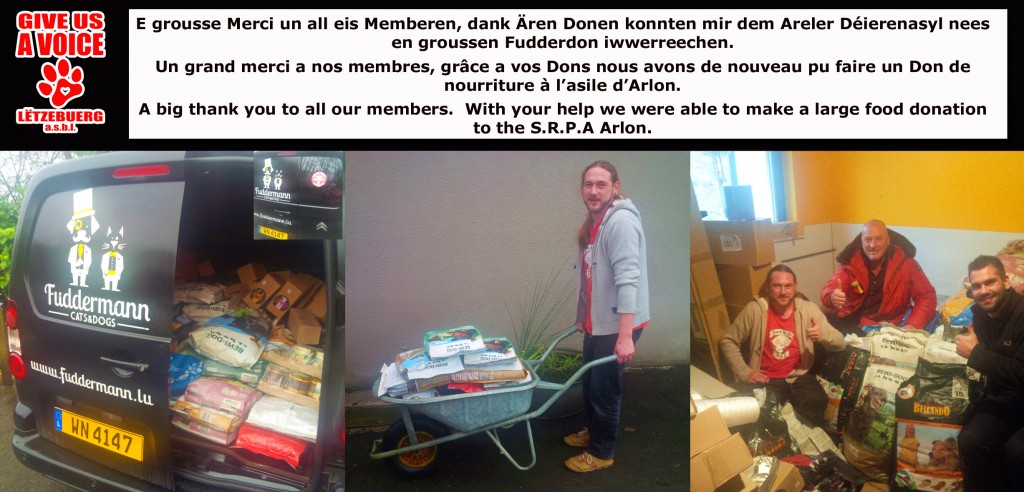 ---