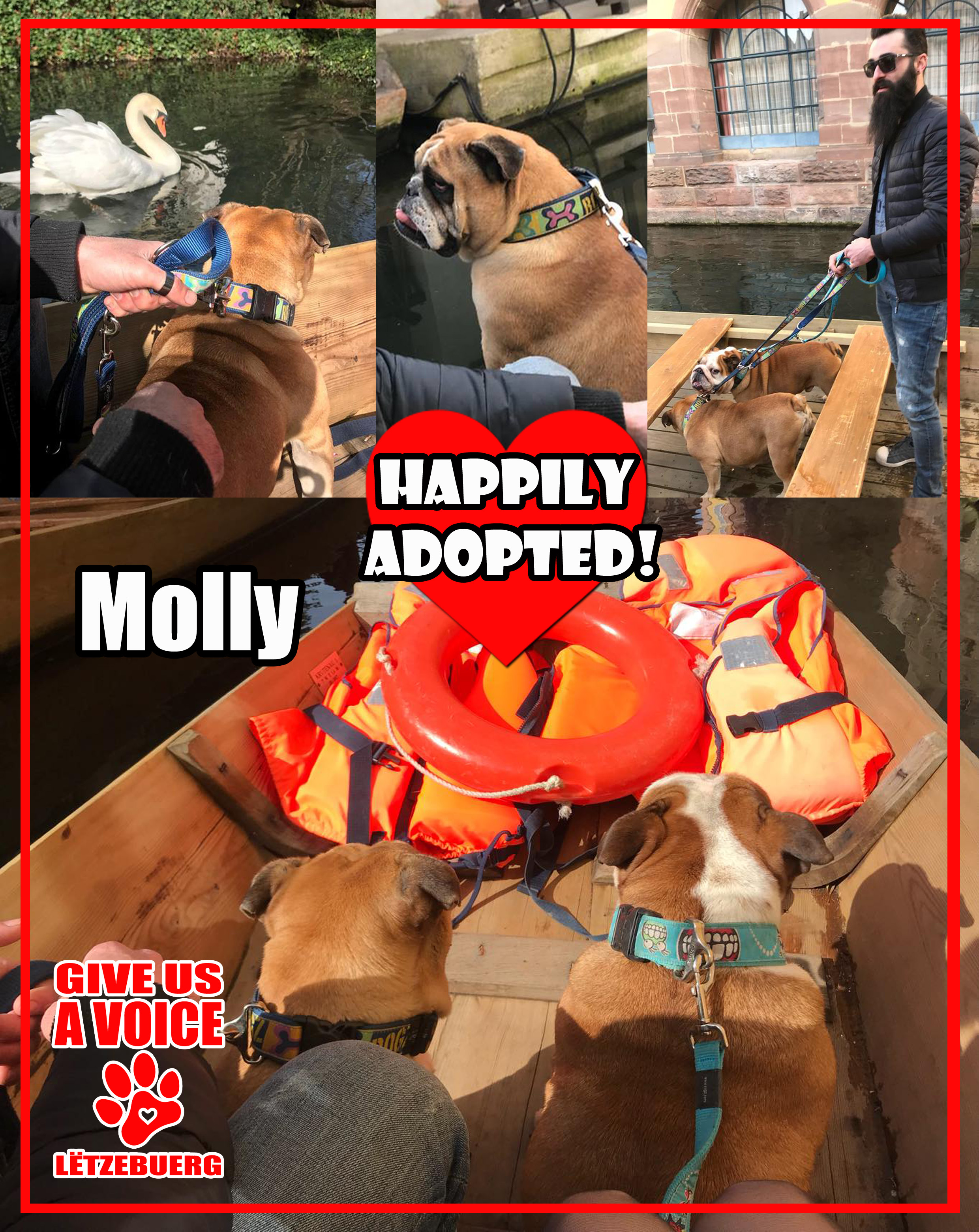 We recently received these wonderful photos of Molly (formerly Taknyos) from her amazing family. Molly was found abandoned on the streets of Hungary in the harsh winter, completely emaciated and in very bad condition. She has come a long way in a short time – just look at her now! She is enjoying life and even got to go on a boat ride on a family vacation. She is living the life most dogs can only dream about and we are thrilled because she absolutely deserves it!
If would like to give a shelter dog like Taknyos a second chance, please contact GIVE US A VOICE at +352 691 140 001.
Pour des informations en français, appelez s'il vous plaît le +352 691 140 001.
Für Informationen auf Deutsch, rufen Sie uns bitte an unter der Nummer +352 691 140 001.
---