The wait is over for Peter!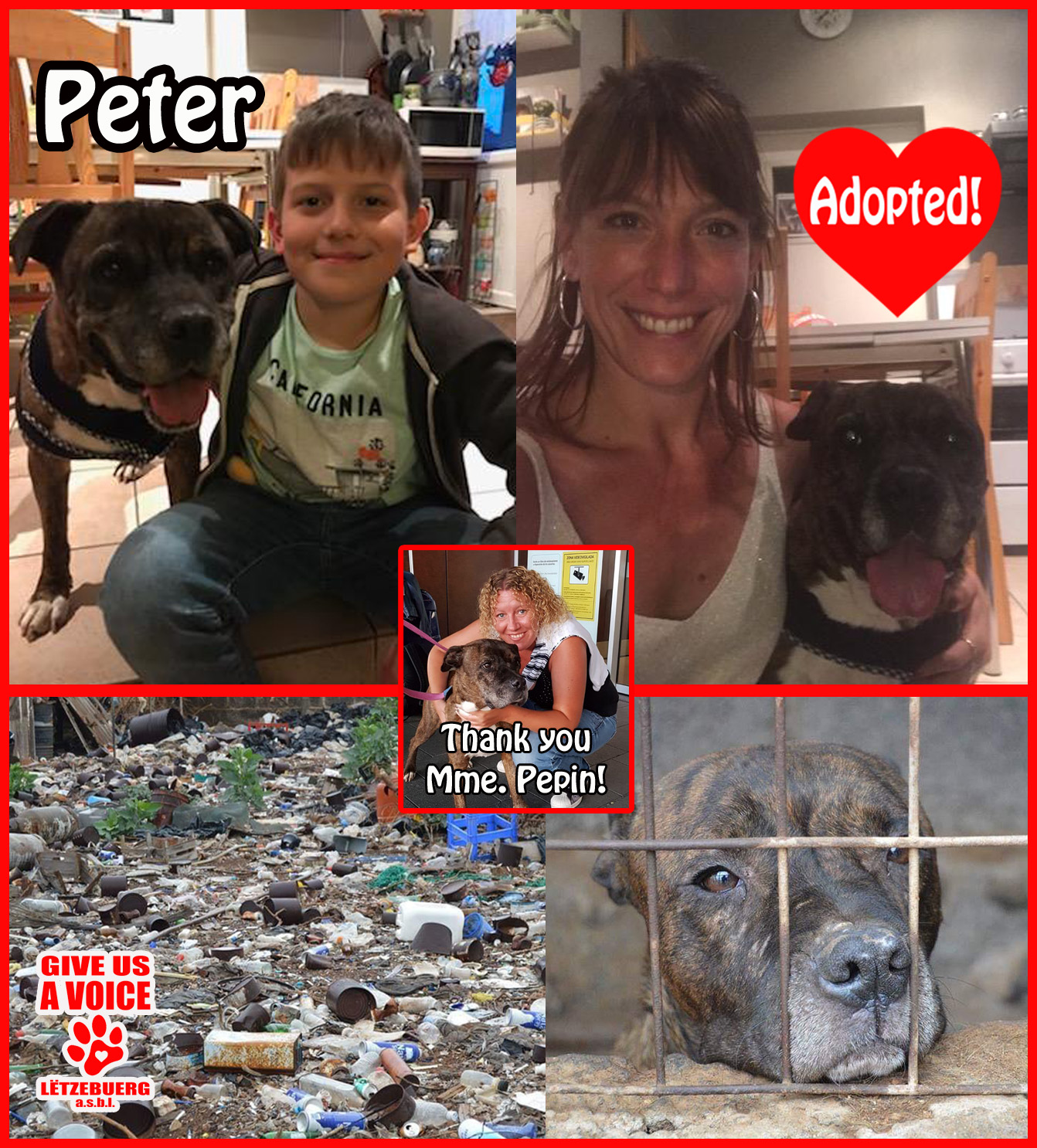 We have great news, Peter is adopted!!!!
Life for Peter wasn't always easy. His former owner decided he didn't want him anymore so he abandoned him at a trash dump. Peter had to learn how to survive on his own before he was taken to a shelter where he spent 6 long years waiting for a second chance. As the days, weeks, months and then years went by, Peter became an old man and the shelter was losing hope that he would ever find a forever home. Peter's luck and whole world changed when the Meyer family decided to open up their hearts and their home to this lovely boy. GIVE US A VOICE would like to give a big THANK YOU to the Meyer family for giving this old dog a second chance. We know Peter can live the rest of his life in comfort with his new loving family. THANK YOU! THANK YOU! THANK YOU!
GIVE US A VOICE would like to give a special THANK YOU to Mme. Jessica Pepin for volunteering to escort Peter from Spain to Luxembourg. Mme. Pepin has been a great help in delivering many dogs to their forever homes. We are so grateful for her support!
---