Smiles for Spaiky as he finds his forever home!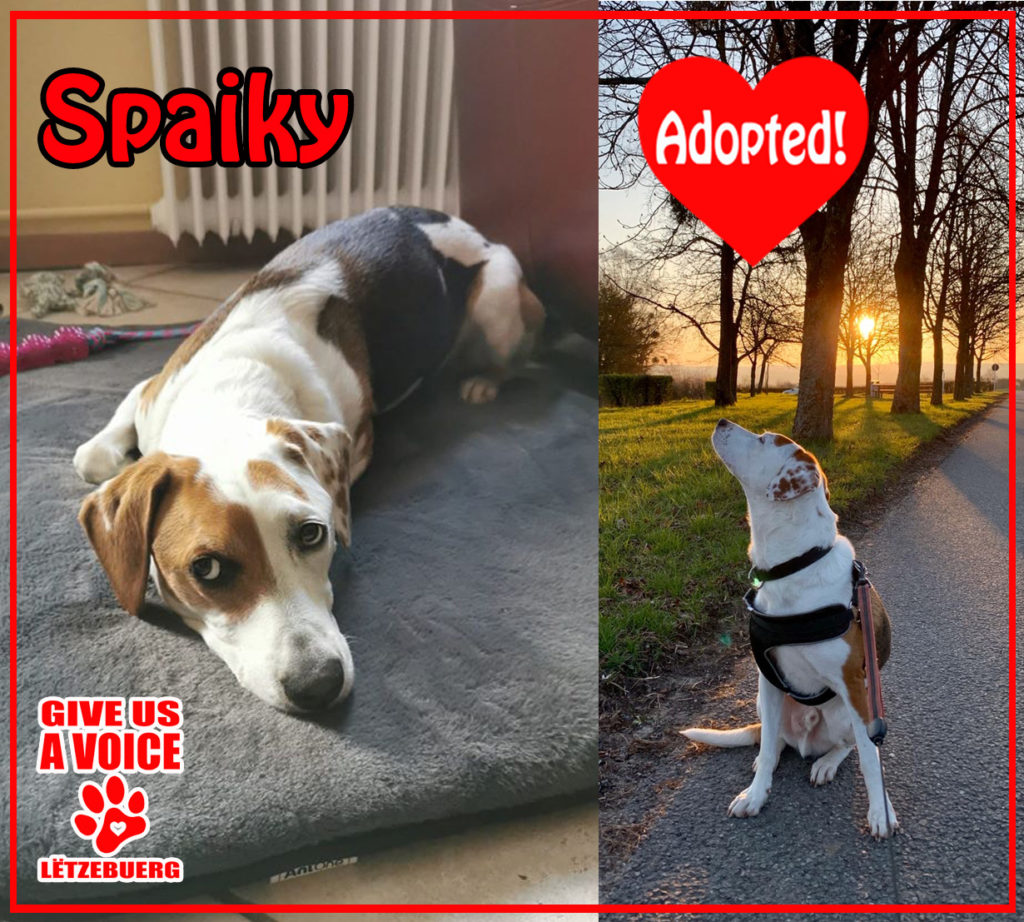 GIVE US A VOICE has great news to report: Spaiky is adopted! This sweet boy became a full fledge member of the Jolivet family and we could not be more happy for him! We would like to give a big THANK YOU to this wonderful family for deciding to adopt and not shop. We know Spaiky is in wonderful hands and can look forward to a future filled with love and affection!
We would also like to give a big THANK YOU to Mme. Christine Weber for providing Spaiky with a foster home until a permanent home could be found. It was a tremendous help to our association and a fantastic and loving experience for Spaiky. Together we are making a difference!
---