Shout it from the rooftops : RIO IS ADOPTED!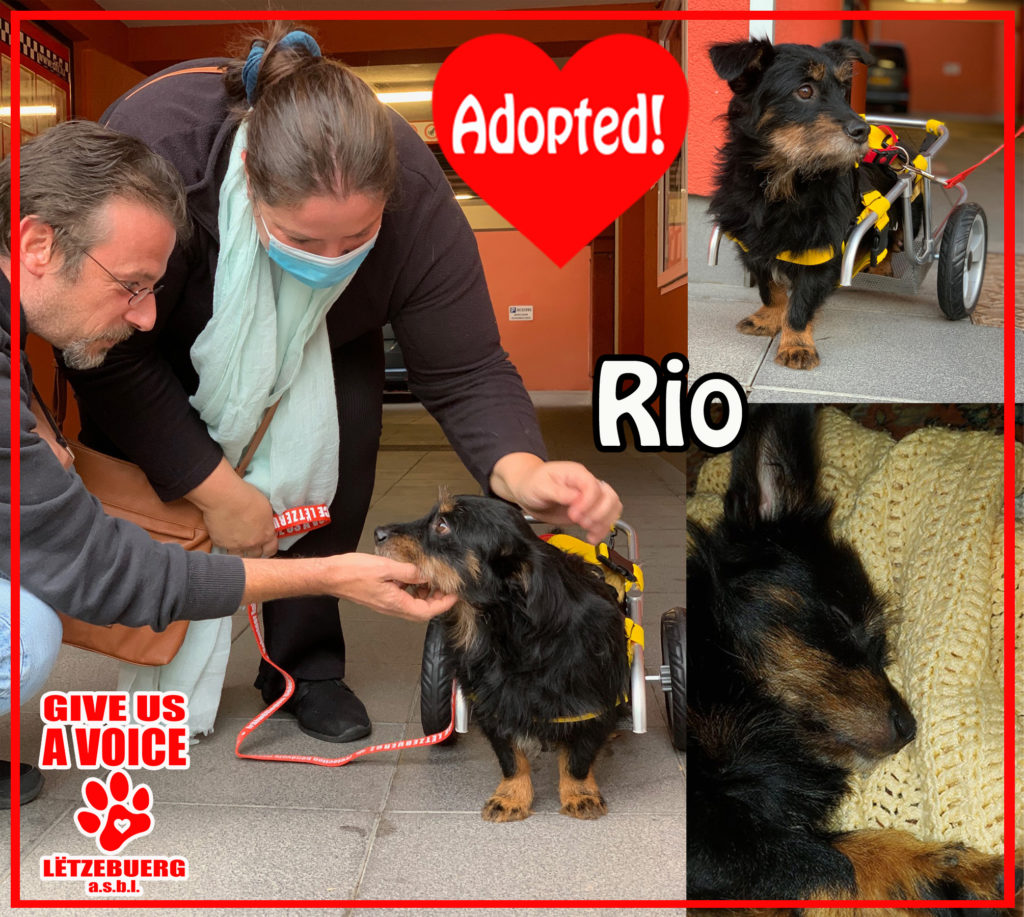 Rio came from Romania where he was hit by a car and left for dead. Fortunately he survived but was left paralyzed in his back legs. Since there was virtually no chance of him getting adopted in Romania, Rio made his way to Luxembourg to try his luck. He got a wheelchair, now he just needed a family.
When we first met the Klein family, we knew there was something special about them. They generously agreed to foster Rio until we could find him a permanent family. It was less than three hours later when they called to tell us they didn't want to foster him anymore: they wanted him to join their family…forever! We at GIVE US A VOICE are thrilled when any dog gets adopted but we are especially excited when a special needs dog like Rio finds a home! It takes an exceptional person, or in this case family, to take on the challenges of a special needs dog but they will pay you back with love and gratitude ten-fold. Our hearts are overflowing with joy for this special dog and we cannot thank this wonderful family enough. Your new, wonderful life starts now, Rio, you deserve it!
---