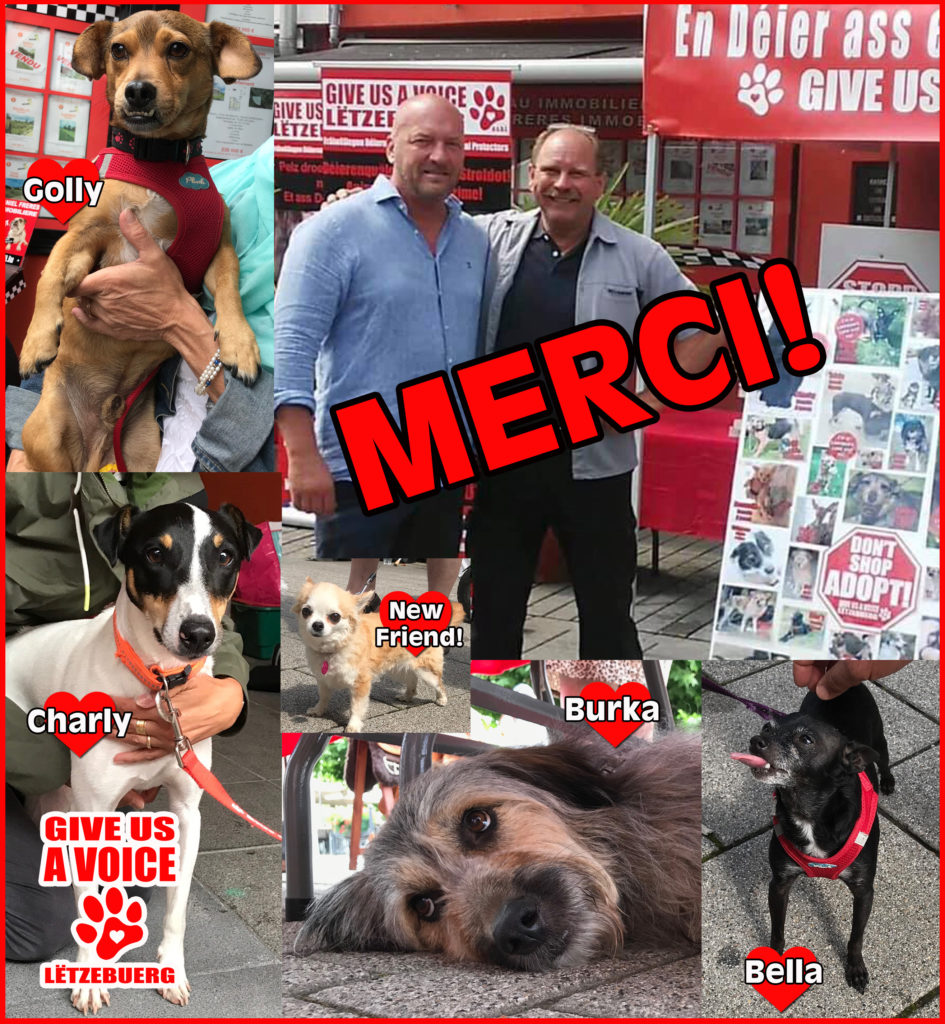 GIVE US A VOICE would like to give a big THANK YOU to everyone who came out to support us at the Braderie in Remich yesterday! We loved meeting new people, seeing old friends and getting to see some of our happily adopted dogs.
We would also like to thank our volunteers who dedicated their time to come help out. And lastly, a special thank you to Mr. Georges Christen, who is not only the strongest man in Luxembourg and holder of 23 Guinness Book World Records, but also a big animal lover and supporter of our cause.
Didn't get a chance to make it out yesterday? Don't worry, you can come visit us at our 2nd Annual Summer Dog Day on July 13th! Please visit: www.giveusavoice.lu for more info.
---