Paolino finds the puffect home!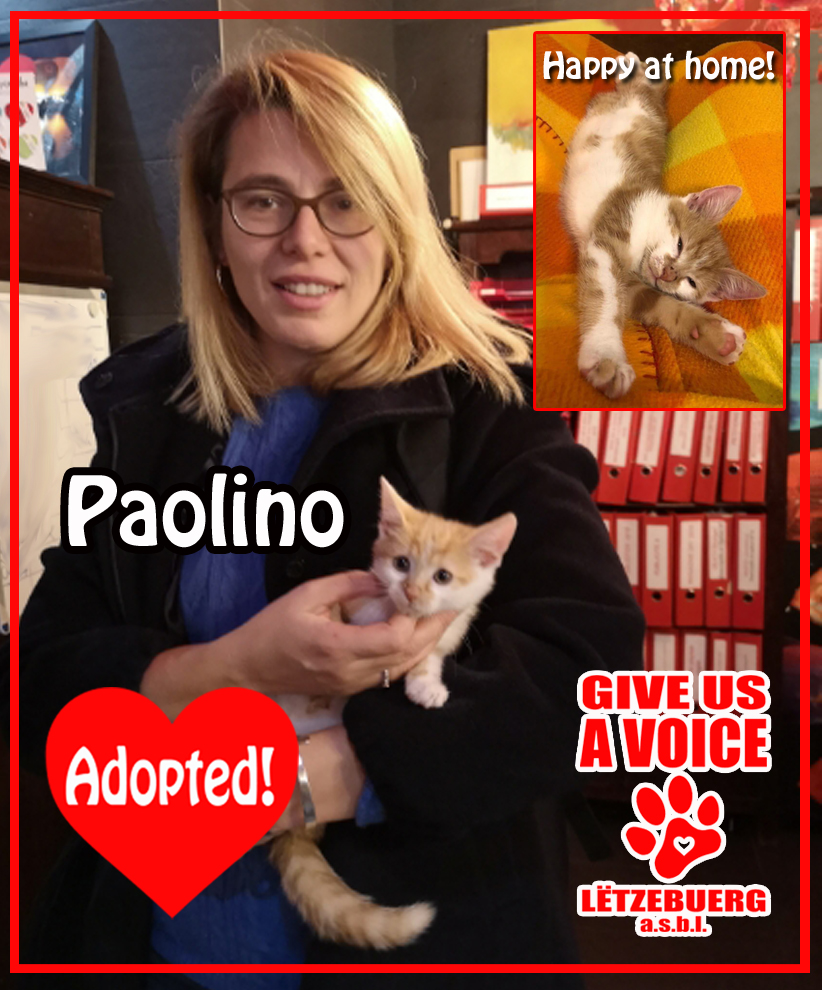 Great news to report: Paulino is adopted! This little sweetie was found on the street in Luxembourg as a teeny, tiny baby. He was hand raised by one of our wonderful volunteers until he was old enough to be adopted. GIVE US A VOICE would like to give a big THANK YOU to Mme. Cucchi and her family for deciding to adopt and not shop AND for giving Paolino a loving home. We know he can look forward to a future filled with love and affection!
If you would like to give a kitten like Paolino a home, please contact GIVE US A VOICE at 621 140 001.
---