More Donations on the Way!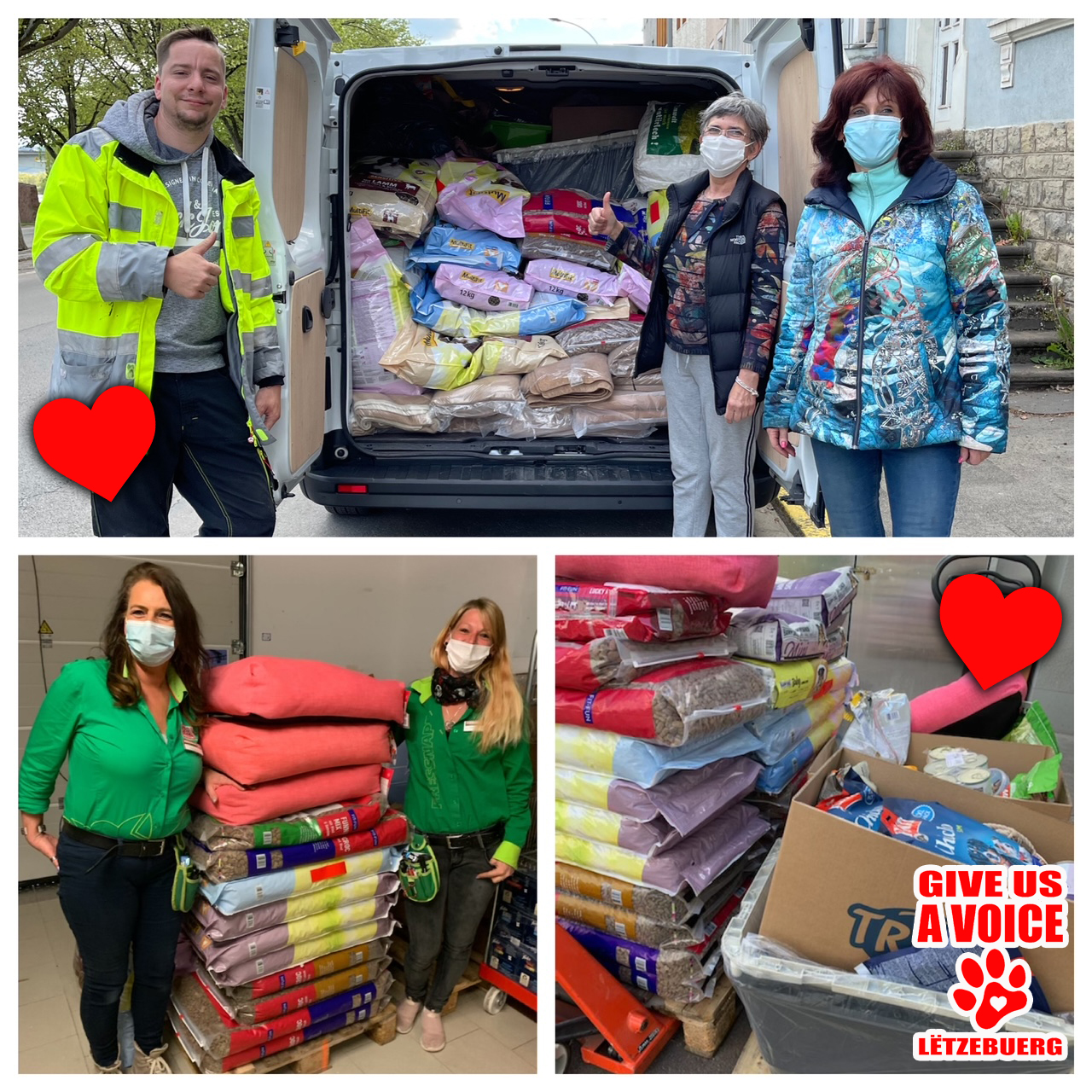 (Luxembourgish – English)
GIVE US A VOICE LËTZEBUERG all DAG AN AKTIOUN , fir ons DÉIEREN Hunn mir erëm eng ganz Camionette gefëllt mat Better , Décken , Fudder , Léngten an Spillsaachen fir ons Déieren an Ungarn.
Ganz Grousse Merci fir déi fantastesch Ënnerstëtzung vun onsen Memberen, ouni Iech wieren esou Aktiounen net méiglech .
Och een grousse Merci unFressnapf Perl an Fressnapf Grevenmacher,  d'Simone Chlecq an onst Eva Kovacs fir déi super Hëllef
L'Union fait la force an dat ass ganz wichteg beim Déierenschutz , well et kënnt onsen Frënd den Déieren ze gutt , déi et am meeschten brauchen!
GIVE US A VOICE LËTZEBUERGin action! Once again we filled an entire van with food, blankets, beds, treats, leashes and toys to help our animal friends in Hungary. We want to give a big THANK YOU to our fantastic members for making this possible.
We would also like to give a special thank you to Mme. Simone Chlecq, Mme. Eva Kovacs, Fressnapf Perl and Fressnapf Grevenmacher for their unwavering support and dedication to help our animal friends. Together we are making a difference!
---