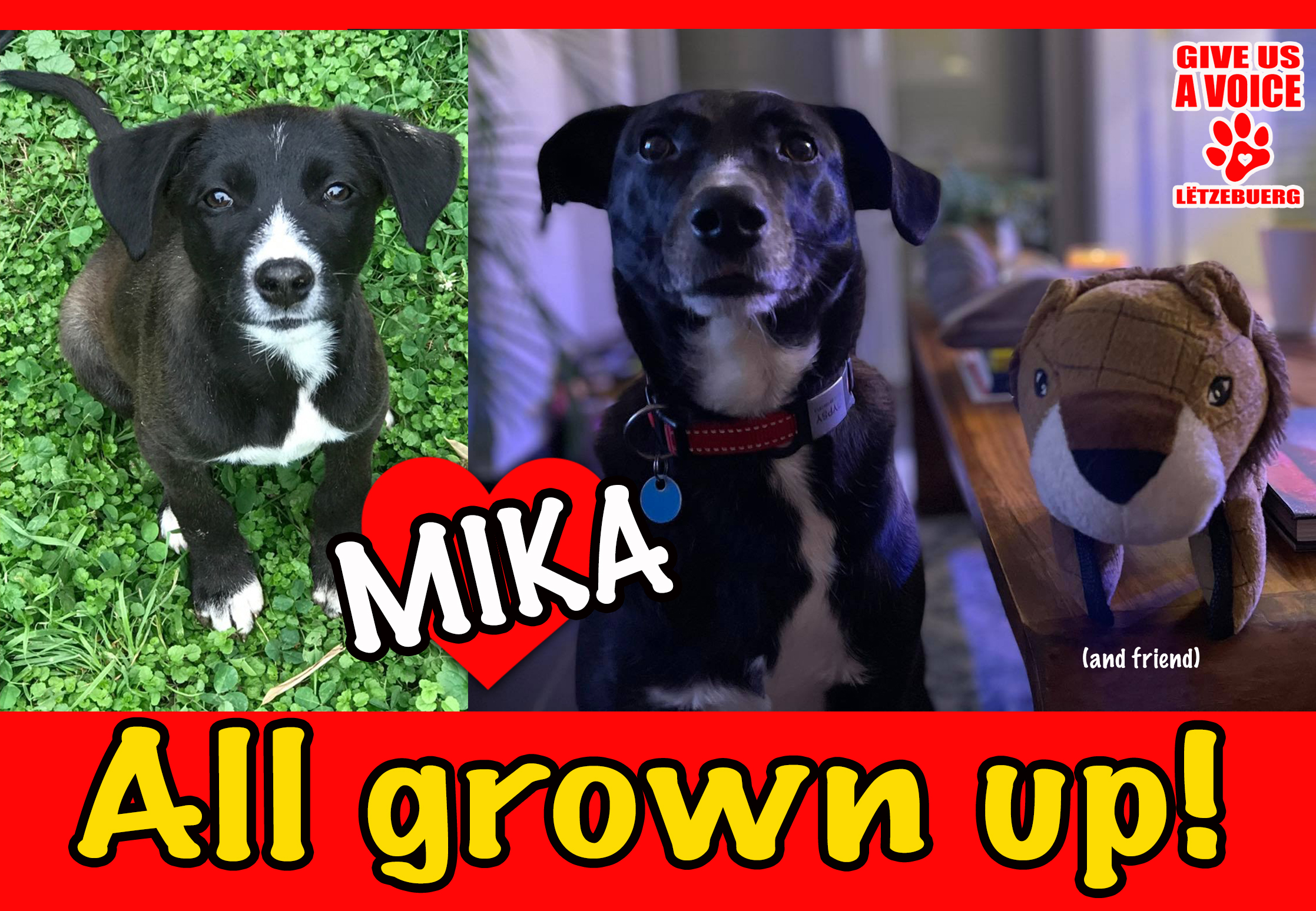 Een Déier ze retten ännert net dës Welt , awer domadder ännert sech déi ganz Welt vun dësem Déier!

Check out this cutie!
We originally found Mika living in a pile of rockson the side of a busy road in Romania. It was lucky that she survived that ordeal and luckier still that she found an amazing, forever home here in Luxembourg! It has been four years since Mika became part of a loving family and we are so happy to see this beautiful girl thriving!

Saving one dog won't change the world but the world will surely change for that one dog. 
To see Mika´s brother, click here: https://www.facebook.com/giveusavoiceletzebuerg/photos/3052096015049321
---