Louie wins the lottery of life!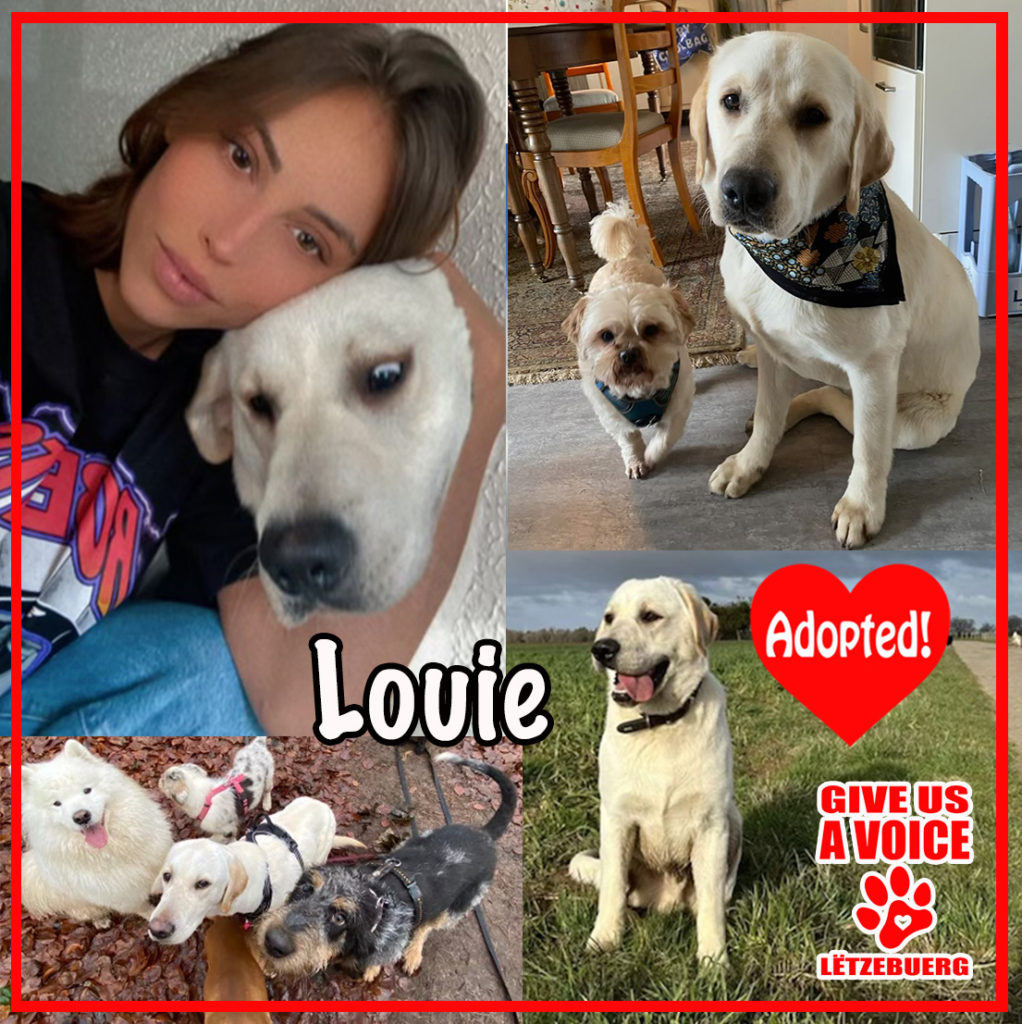 GIVE US A VOICE is proud to announce that Louie is adopted! This lovely guy was taken out of a home by Luxembourgish police because of neglect. Well Louie got the second chance of a lifetime when he was adopted by the big-hearted Ms. Yara Schumacher who welcomed him into the family! Louie's new mom owns Muppe Crèche, a fantastic doggie day care where dogs go for daily walks in the woods, so Louie goes on lots of adventures and always has of furry friends to play with. We could not be happier that Louie is getting the kind of life that most dogs can only dream about. A big THANK YOU to Ms. Schumacher for making this happen and for deciding to adopt and not shop.
Are you looking for a doggie daycare, dog walker, dog/cat boarder or pet sitter? Check out Muppe Crèche www.muppecreche.lu – you will be glad you did!
---