Grace and Greg Adopted!!!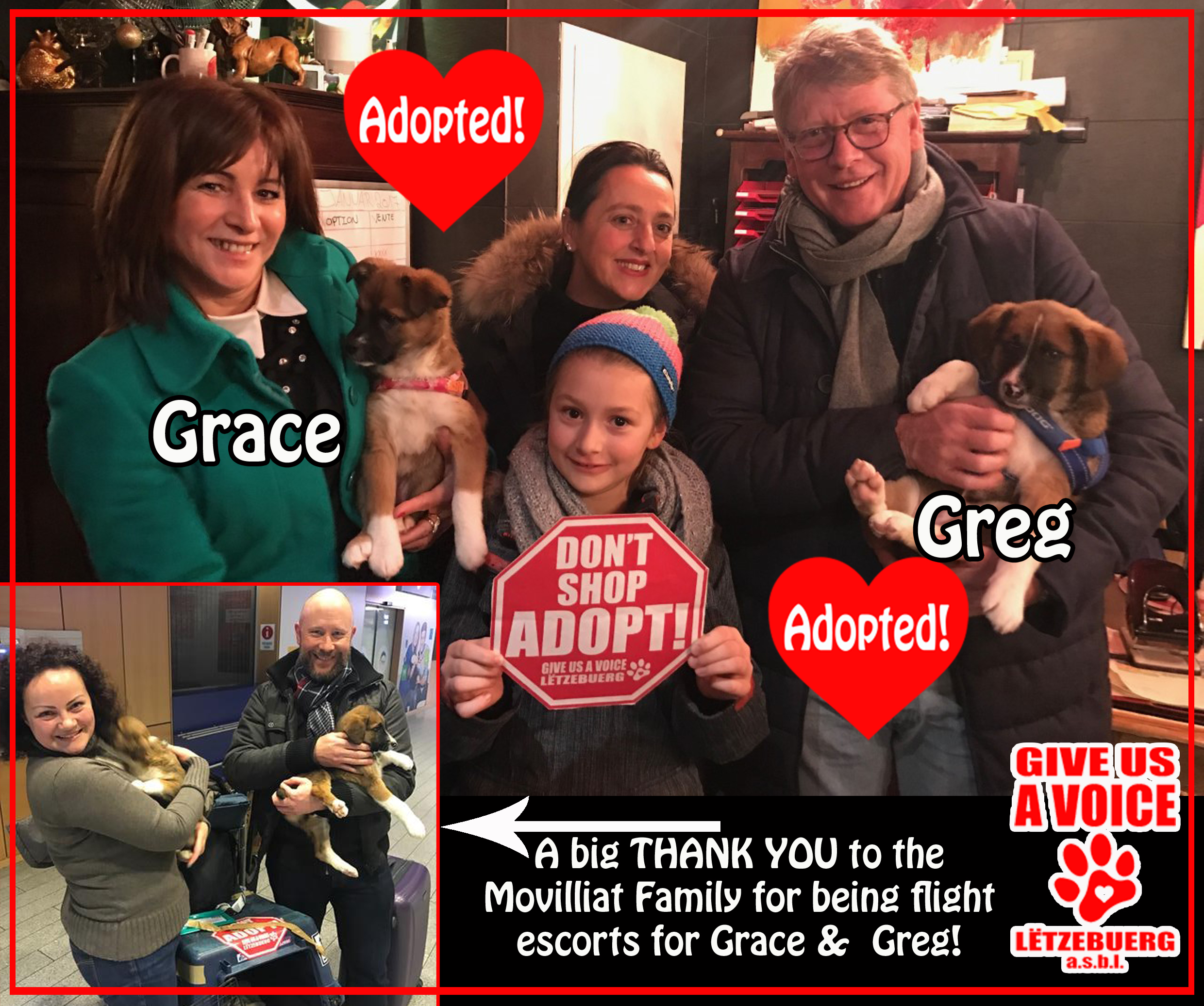 Greg and Grace, two adorable siblings from Portugal, have found their forever homes in Luxembourg! Luckily for these two, they caught the eye of the Hellers family and the Fox family who decided to make them a part of their families. GIVE US A VOICE would like to thank these two families for choosing to adopt and not shop. We wish you all the best!
GIVE US A VOICE would also like to give a big THANK YOU to Mr. & Mme. Movilliat for being flight escorts for Grace and Greg!
---