GIVE US A VOICE goes to Feldgen!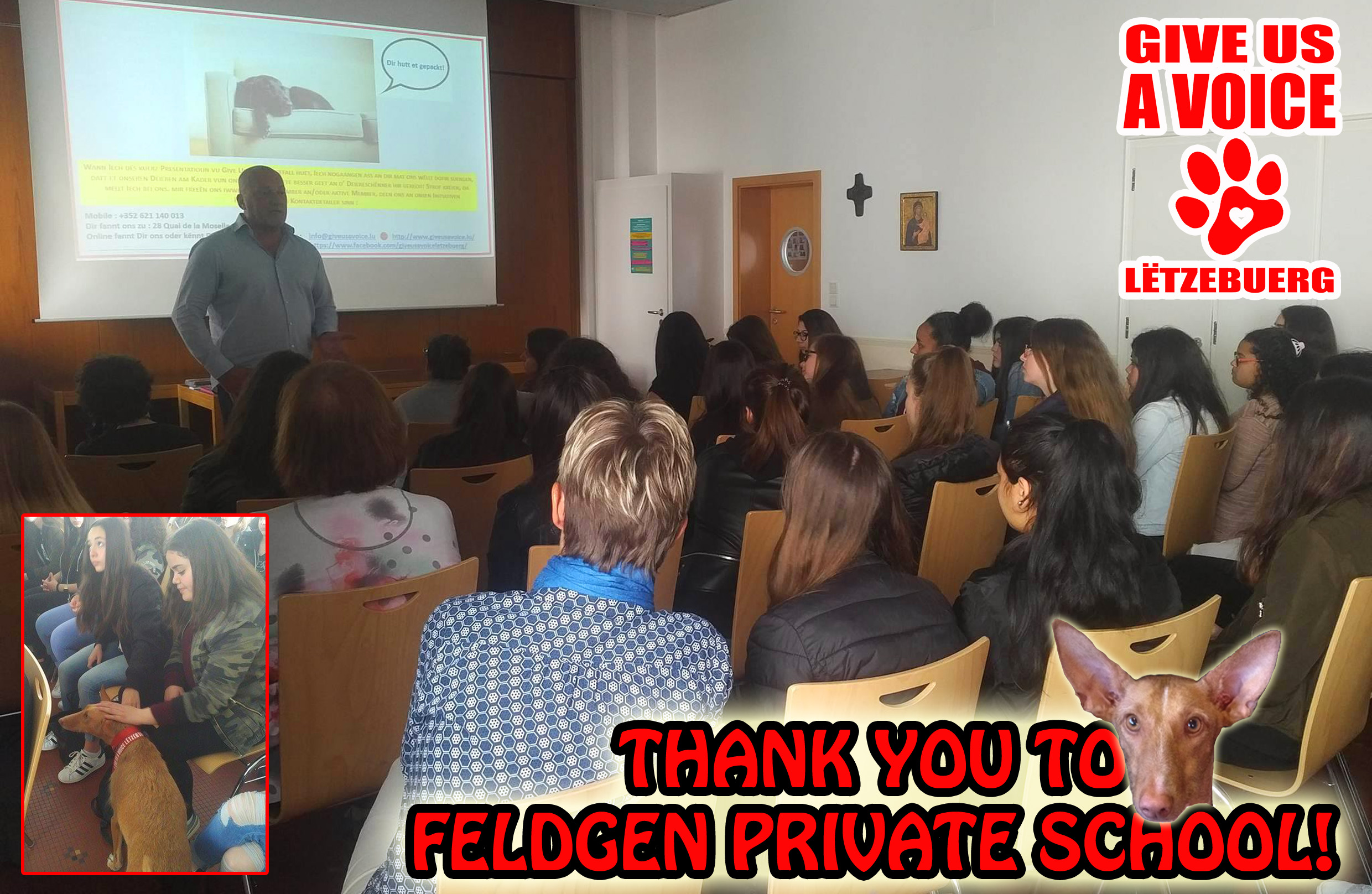 GIVE US A VOICE would like to give a big thank you to Mme. Bichel and her students at Feldgen School for allowing us to come visit and make a short presentation today. We got to speak to three separate classes where the students got to interact with our president, Daniel Frères, and get hands-on with one of our rescue dogs, Hola.
Teaching kids to have compassion and empathy for our furry and feathered friends is vital for preventing cruelty to animals. It also helps to teach respect and to treat those that are different than us with kindness. Together we are making a difference.
---