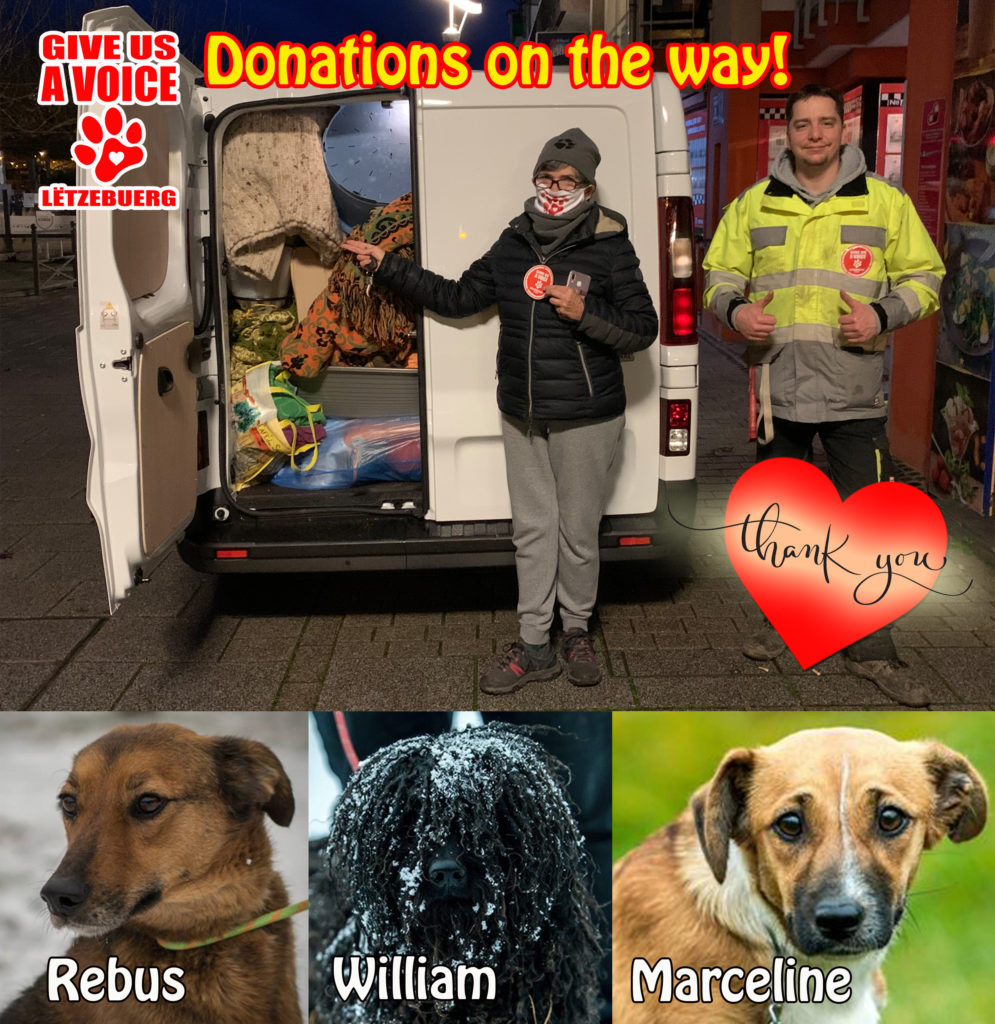 Thanks to our wonderful members, we were able to send a van stuffed full of donations to a shelter in need in Hungary. The van is filled to the brim with food, blankets, beds, supplies, leashes, toys and medicine to help get the shelter through this very cold winter. These donations that will help dogs like Rebus, William and Marceline live a little bit more comfortably until they can find their forever homes. We would like to thank our members for their continued generosity that allow us to make a difference in the lives of animals in need.
We would like to give a big THANK YOU to Mme. Simone Chlecq and Garage Chlecq who loaned us a van in order to get these supplies to where they are needed most.
We would also like to give a special thank you to Mme. Eva Kovacs for volunteering to drive the donations and for her tireless effort to help better the lives of the animals in Hungary.
Together we are making a difference!
If you are interested in giving a home to an animal in need like Rebus, William and Marceline, please send us an email at info@giveusavoice.lu
---