Cecilia, you're BURSTING my heart!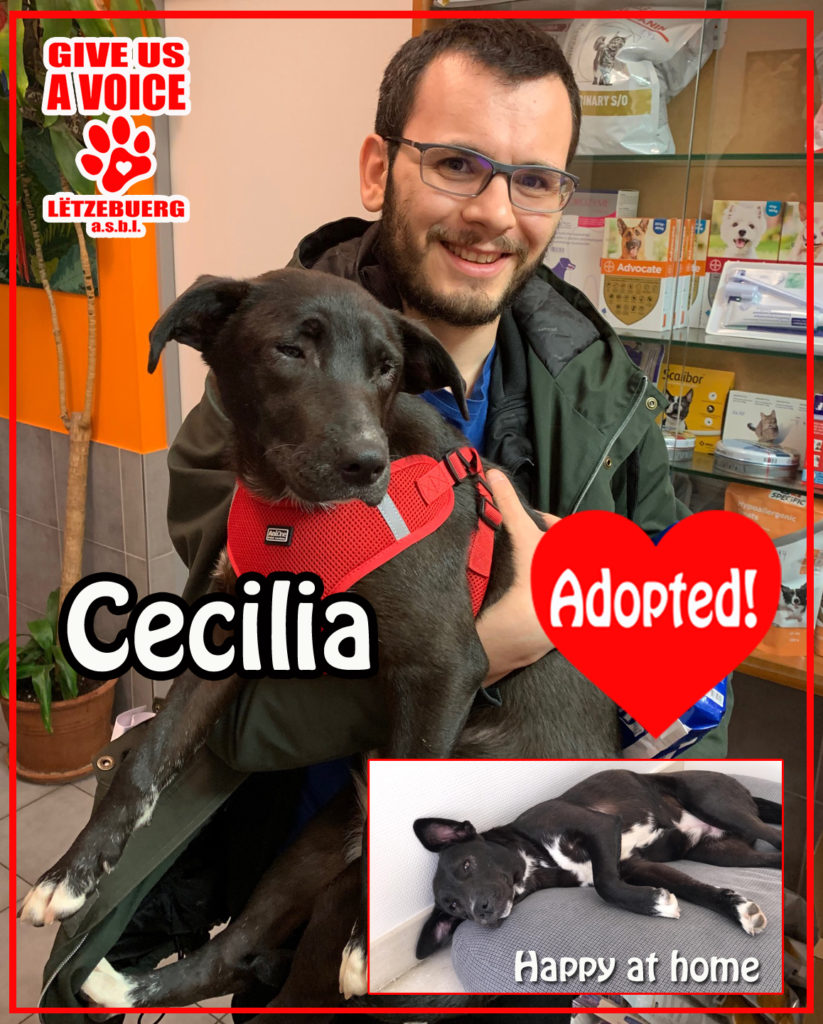 Cecilia is adopted!!!! This sweet thing came all the way to Malta to join the wonderful De Pooter family. GIVE US A VOICE would like to give a big THANK YOU to the De Pooters for giving Cecilia a second chance at life. We know that she is in great hands and can look forward to a future filled with love and affection.  Hooray for Cecilia!
Do you know that black colored dogs have an extra hard time getting adopted? If you would like to adopt your own Black Beauty, please call GIVE US A VOICE at +352 621 140 001.
---