GIVE US A VOICE at the Stroossemaart in Luxembourg Town!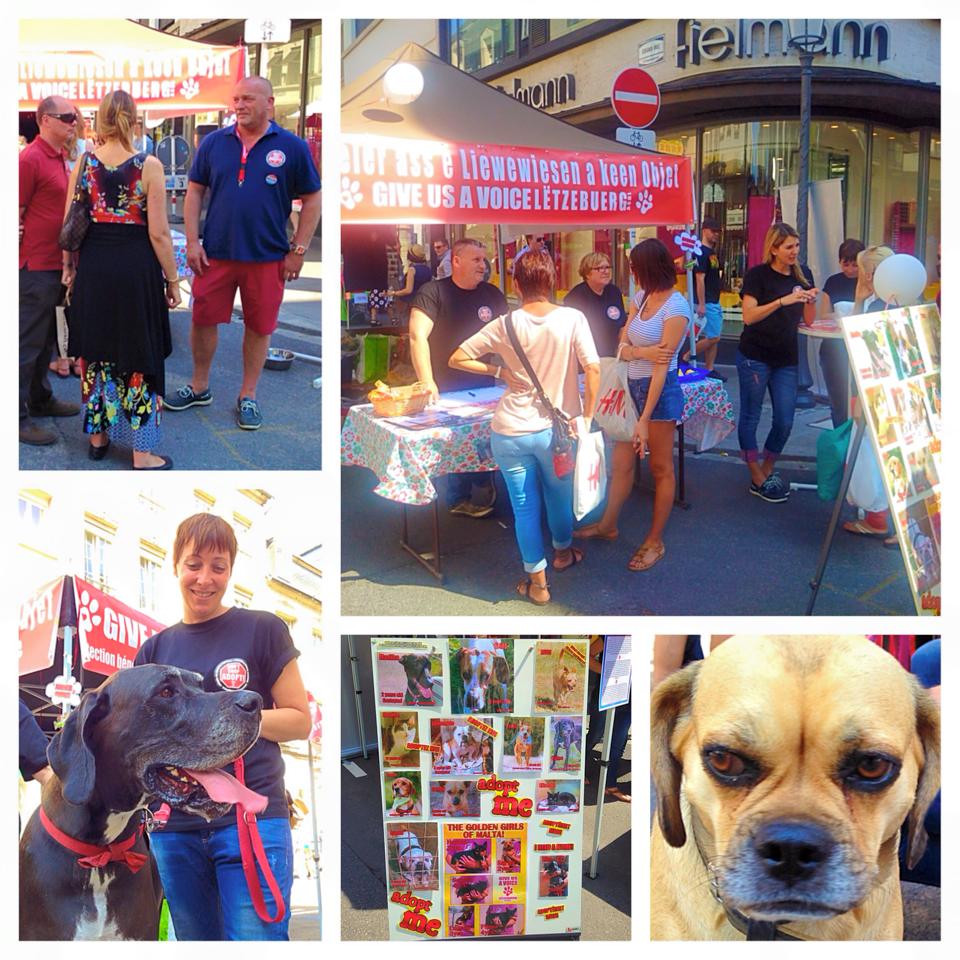 Give Us a Voice seet jhidderengem villmols Merci dei ons d'Freed an d'Éier gemaach hun fir bei eis op de Stand um Staater Stroossemaart ze kommen. Dat huet ons net nëmmen d'Geleegenheet ginn fir vill sympathesch an interessant Déierefrënn kennen ze léieren, mais dobäi och nach 60 nei Memberen an eise Veräin opzehuelen! Mir wäerten all zesummen mat aller Déterminatioun an Energie alles dru setzen fir dass ons Frënn, Déieren, déi beschtméiglechst Léift a Liewesqualitéit während hirer Zäit op dëser Welt genéissen. Dat ass eist gemeinsam Ziel an all zesumme wäerte mer daat och erreechen!
GIVE US A VOICE would like to thank all of the people who came out to visit us at the street market in Luxembourg town yesterday. We met a lot of great people and got over 60 new members! Together we are making a difference! 
---