Emma & Elliot: Together for Ever!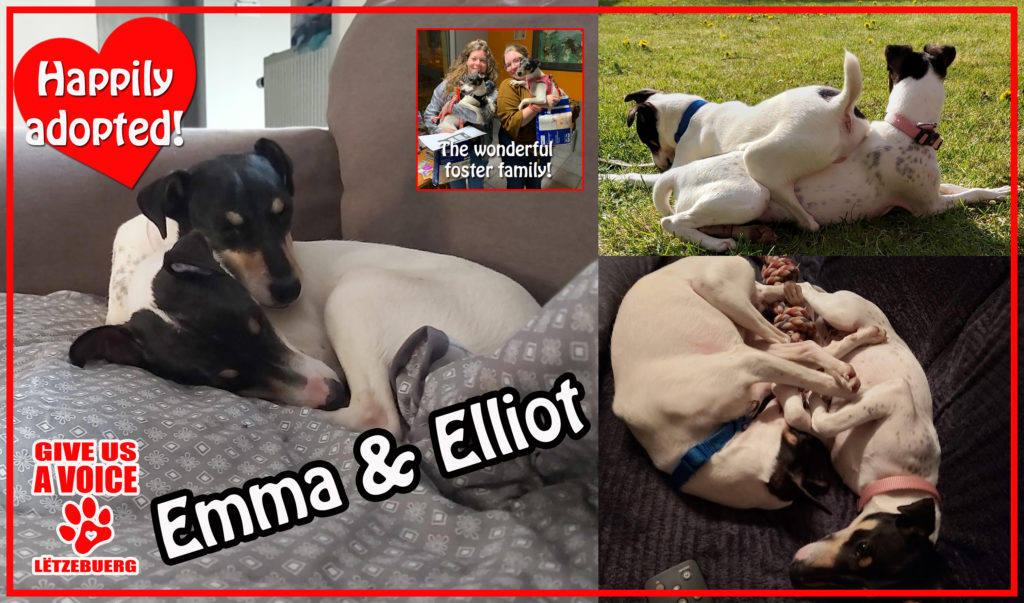 GIVE US A VOICE has great news to report: Emma and Elliot are adopted! This cute duo were abandoned at a shelter in Malta before coming to Luxembourg. Luckily for them, they caught the eye of the Smith family who decided to adopt them BOTH! We would like to give a big THANK YOU to this wonderful family for giving two shelters dogs a second chance at life. We know they are in great hands and can look forward to a future filled with love and affection. Hooray for Emma and Elliot!
We would also like to give a big THANK YOU to Mme. Danielle Smith and her family who served as a foster home for these cuties until they found their forever home. We are so thankful for the help, time and effort on their part, it really is a big support for us. If are interested in providing a foster home for an animal in need, please contact GIVE US A VOICE at +352 621 140 001.
---