Donations to Hungary and Bosnia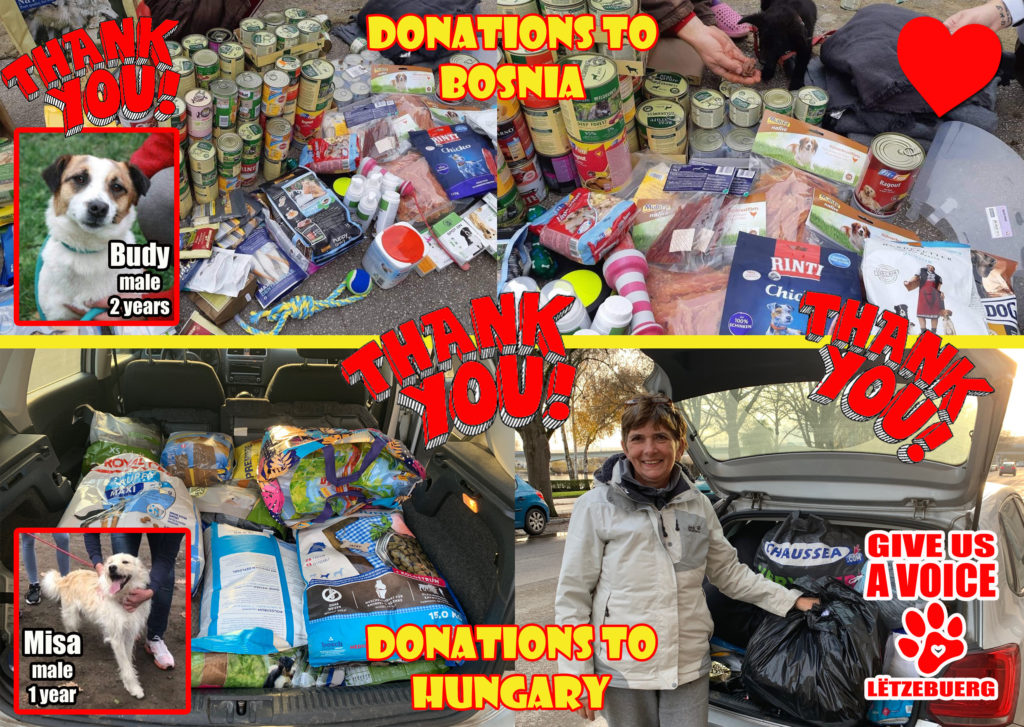 Thanks to our wonderful members we were recently able to make donations to shelters in Hungary and Bosnia. The food, blankets, toys and medicine will help dogs like Budy and Misa get through the cold winter a little bit more comfortably. We would like to thank our members for their continued generosity that allows us to make a difference in the lives of animals in need.
If you would like to donate dog/cat food, blankets, toys and supplies- new or used- we will make sure it goes to animals who need it most. For more information, please contact GIVE US A VOICE at +352 621 140 001.
---