Dog living in trash in Luxembourg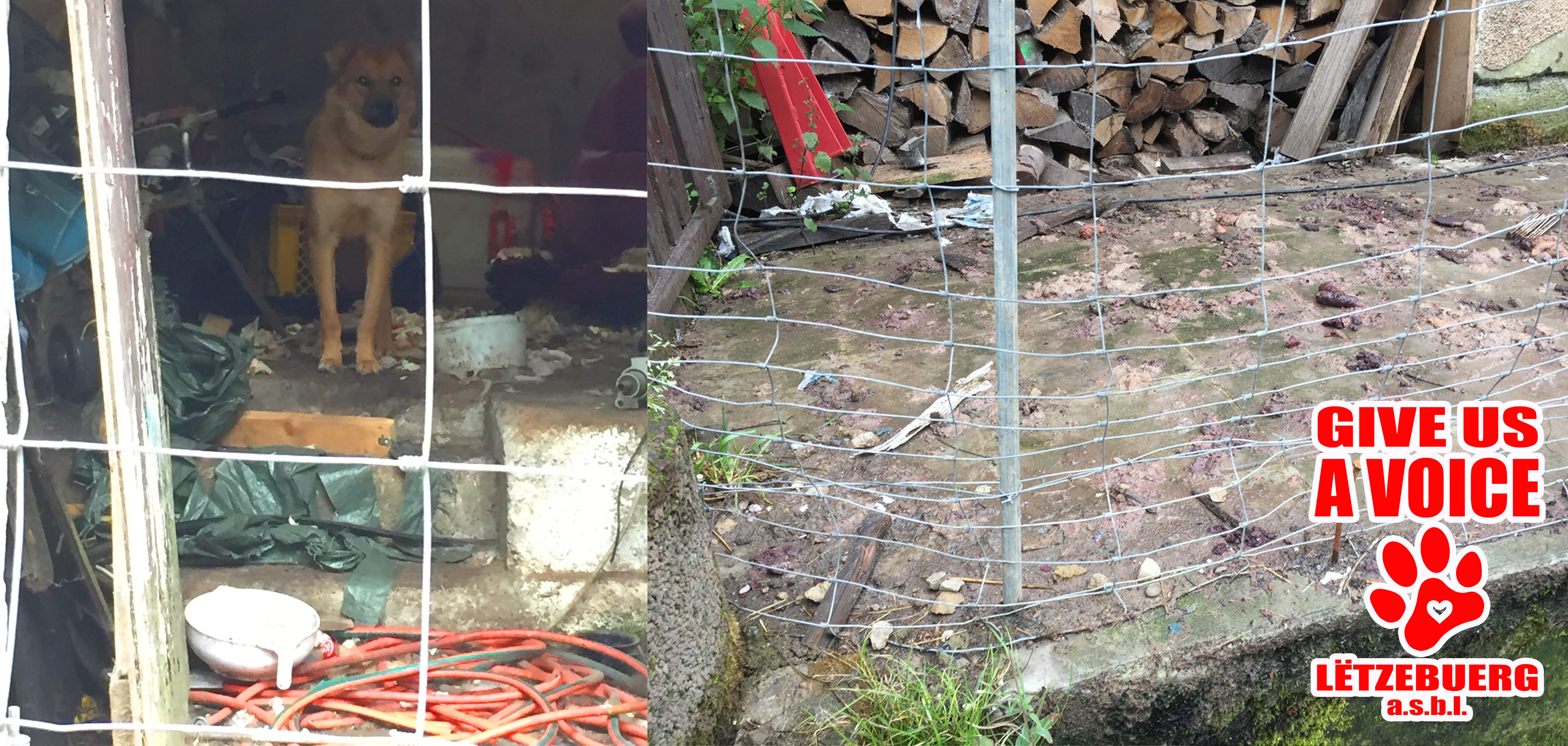 (Lëtzebuergesch – English)
Alt erëm e Fall vun vernoléissegter Haltung vun Déieren zu Lëtzebuerg.
Dësen Moien ass GIVE US A VOICE vun engem Member kontaktéiert ginn.
Ons gouf matgedeelt, dass sech am Osten vum Land en Mupp géif befannen , komplett verfilzt, voller Exkrementer, ouni Waasser, ouni Fudder, an engem miserabelen Zoustand. GIVE US A VOICE huet sech direkt op de Wee gemaach an de Mupp op der genannter Plaatz virfonnt, wou en am Dreck an am Knascht vegetéiert ass.
D' Police an d'Vétaireinspection sinn informéiert ginn.
Once again, another case of animal abuse in Luxembourg…
This morning, GIVE US A VOICE was contacted by one of our members to alert us of a dog being kept in very poor conditions. We immediately went to investigate and found a dog covered in matted hair, sitting in a cage full of its own waste and garbage. Such a sad situation for this poor dog.
The police and veterinary inspection have been informed.
---