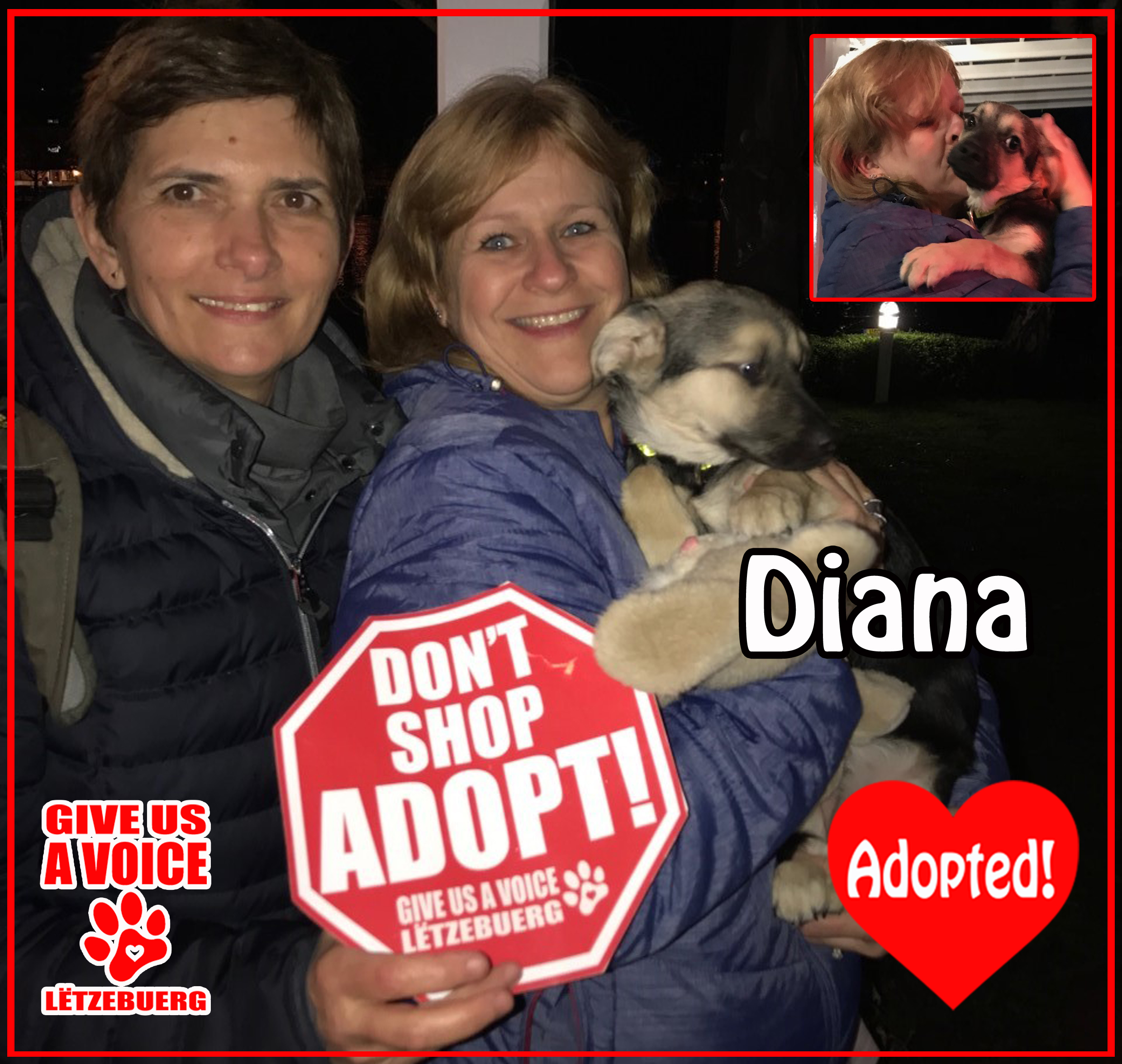 (English – Français)
GIVE US A VOICE is please to report that Diana has found her forever home. This little cutie was waiting for a second chance at a shelter in Hungary before she caught the eye of the Hartz family. We are thrilled Diana found a wonderful home where she can get all the love and attention she deserves. A big thank you to the Hartz family for deciding to adopt and not shop. We wish you all the best!
Nous sommes heureux de vous annoncer que Diana a trouvé un nouveau foyer pour y passer le reste de ses jours. Diana attendait sa nouvelle famille dans un abri a Hongrie. GIVE US A VOICE tient à remercier de tout cœur Famille Hartz qui ont spontanément décidé de donner une seconde chance à un chien d'abri. Nous sommes persuadés que Diana sera en de bonnes mains et pourra se réjouir d'un futur plein de joie et d'affection.
---