Alma finds her happily ever after!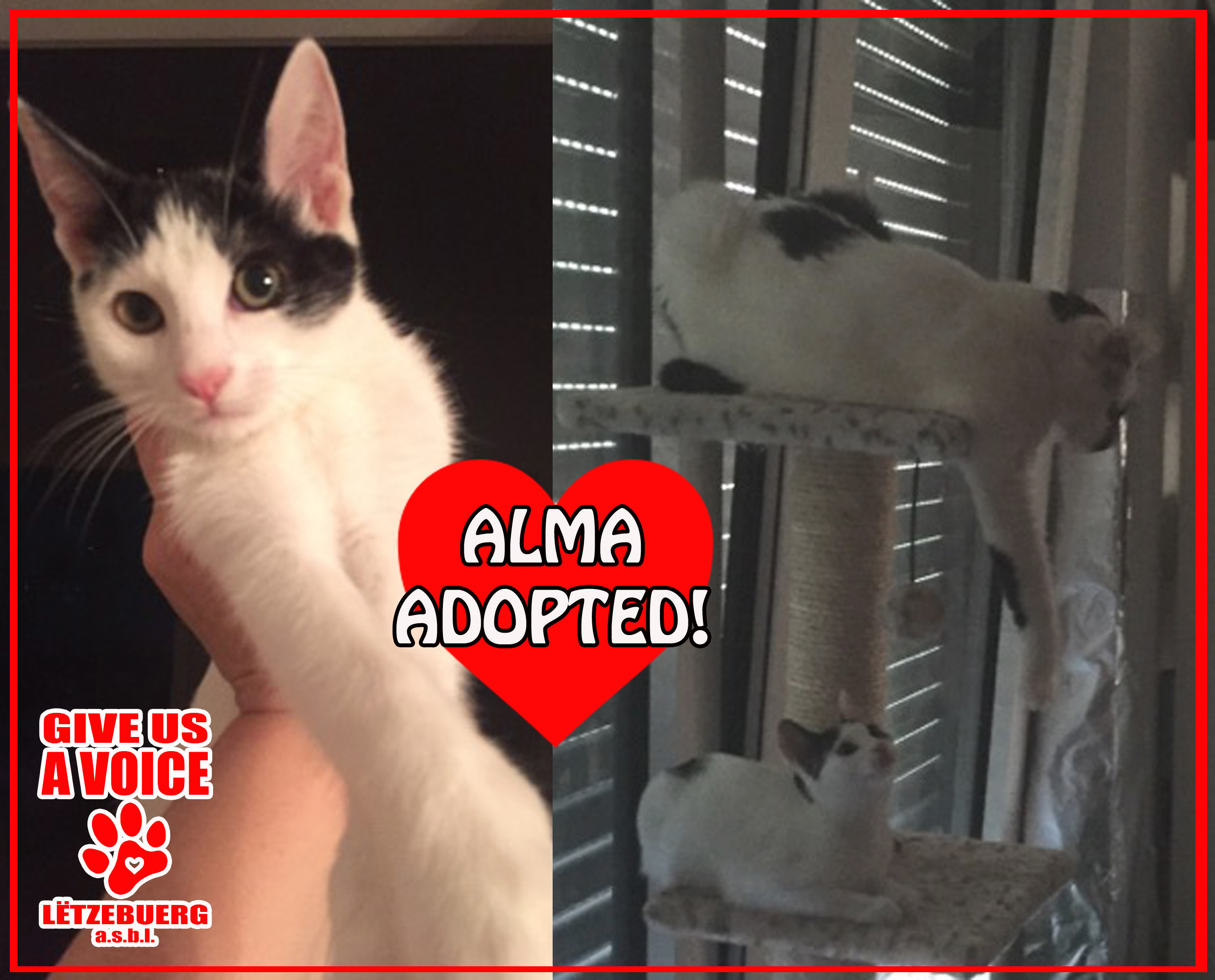 GIVE US A VOICE is happy to report that Alma found her fuur-ever family! Alma was abandoned on the streets of Romania before being rescued. Luckily for her, she won over the heart of the Schmit family where she joined another furry feline. GIVE US A VOICE would like to give a big THANK YOU to the Schmit's for deciding to adopt and not shop. We know that Alma is in great hands and is going to have a wonderful life!
If you would like to give a cat like Alma a second chance at live, please contact GIVE US A VOICE at +352 671 140 001 (no sms please).
---